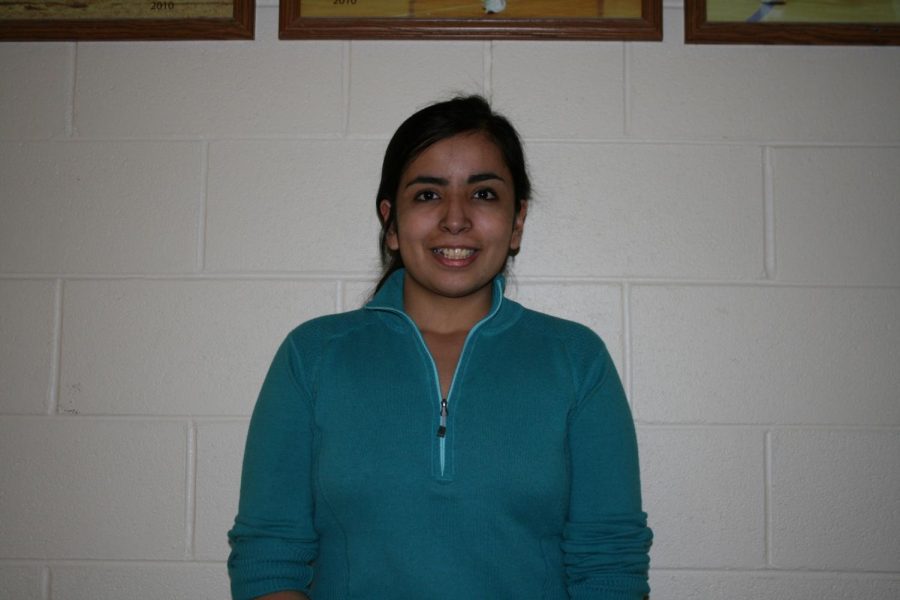 Julia Villarreal
Taking on state is a huge challenge for  Julia Villarreal. Recently, at the state qualifier, Villarreal sprained her ankle and had to use crutches. She has been slowly recovering and making her way back into the game after this minor setback. Villarreal's team has been beyond supportive throughout this challenge.
"They carry my backpack from class to class and call me daily to see how I am doing",said Villarreal.
Every athlete has a specific reason on why they are ready to conquer the state competition. To most people it is all about the attention and trophies, but to Villarreal it is all about making her family happy.
"Honestly it doesn't really matter to me about medals. I really just want to make my family proud," said Villarreal
Villarreal is also excited to be taking this on with her best friend, Eileen Cecconi. Villarreal and Cecconi have a bond that is truly unbreakable.
"She's the sweetest girl. She's just the best," said Cecconi.
Villarreal and Cecconi have been a dynamic duo since the beginning of the season. They have become very close friends and cannot wait to take on state together.