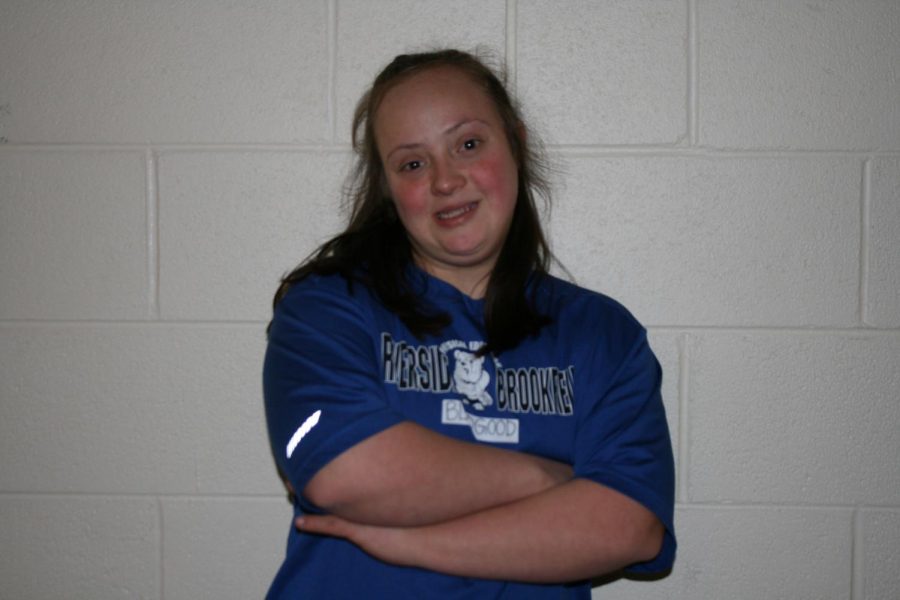 Marissa Bloodgood
Marissa Bloodgood is coming on strong during her second year at RB. She has been on basketball ever since she started attending the school. She is beyond ready to take on state. Bloodgood is most excited for one thing in particular.
"I want to make the game buzzer," said Bloodgood.
Bloodgood has been trying her best to make it this whole year. Unfortunately, she has not yet been able to do so.  She thinks that state is finally her time to shine.
"Marissa is super hyper and crazy and she is super excited to go to state," said Junior Shea Connelly.
Many students and staff members are very close to Bloodgood. Her sassy personality and beaming happiness help a large amount of people to positively go about their days. Even receiving a smile from Bloodgood can turn a person's day completely around.
Bloodgood owns the floor.  When she is on the court she is completely in her zone. Bloodgood's love for basketball is undeniable when she is playing. She has been playing since she was younger, but has never gotten the chance to help take her team to state.