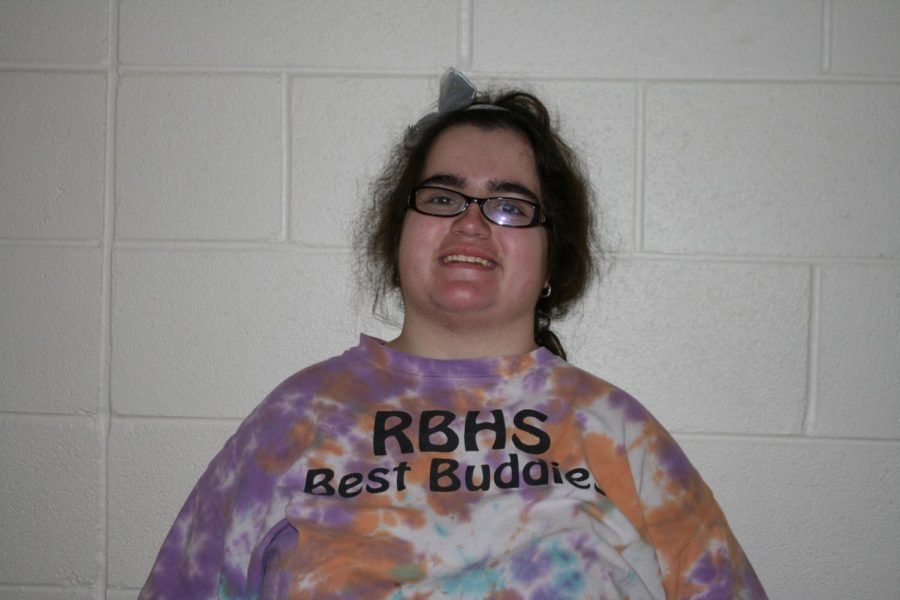 Michelle Owrey
It has been a long season for the whole team. Athlete Michelle Owrey has had an amazing season with lots of ups and downs. Owrey had one favorite part of this season.
"Passing the ball to Shawn," said Owrey.
Owrey especially enjoys passing the ball to her teammate Shawn Spera because she knows that he will always make the baskets. Owrey said that she bonded a lot with Spera throughout this entire season. Owrey seemed to bond with her entire team.
"She has a great time playing with everyone," said sophomore Analisa Cinke.
Owrey gets along with everyone and spreads her happiness throughout her team. A team often has multiple highs and lows and tough obstacles that they need to overcome. To Owrey, the hardest part of the season was being able to dribble. Her coaches were the biggest help for her this entire season. Owrey enjoys spending her time in the gym with her friends.
"This is Michelle's whole life," said Mary Jahnke, a retired paraprofessional at RB.
Owrey is someone who is happiest when she is with people and on that court. When you are walking through the halls, you know that Owrey is here. Her beaming personality is contagious and her happiness can turn a person's day completely around.