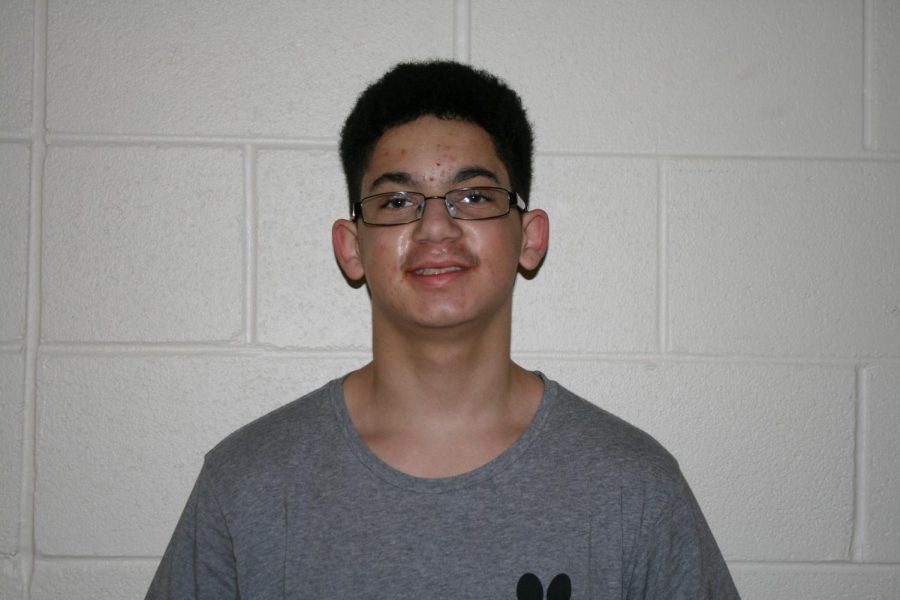 Nick Lojas
Nick Lojas has become very close with his team this season. Lojas is a returning player, so he knows how the team works together and always tries to motivate them to do better and keep up the good work.
Lojas is very dedicated to the team and always puts in his best effort. Lojas is a true player.
"Nick is tall and lean and really made for basketball," said Mary Jahnke, a retired paraprofessional here at RB.
Lojas has quite a sense of humor as well. He is always making others' days with his uplifting personality. Senior John Kosner often works with the team after school preparing them for games and now the state tournament. Kosner has become very close friends with Lojas this season. They are always bonding over inside jokes.
"He's quite goofy. He likes to have a lot of fun," said Kosner. "He's always there for a laugh. You can always count on him to cheer everyone up and make jokes."
Lojas, like the rest of the team, is super excited for state. He loves seeing all the mascots at the games, but he's also scared of losing. Lojas and his team have been working extremely hard for this opportunity and they hope to win it all.
"I think we're gonna win," said Lojas.