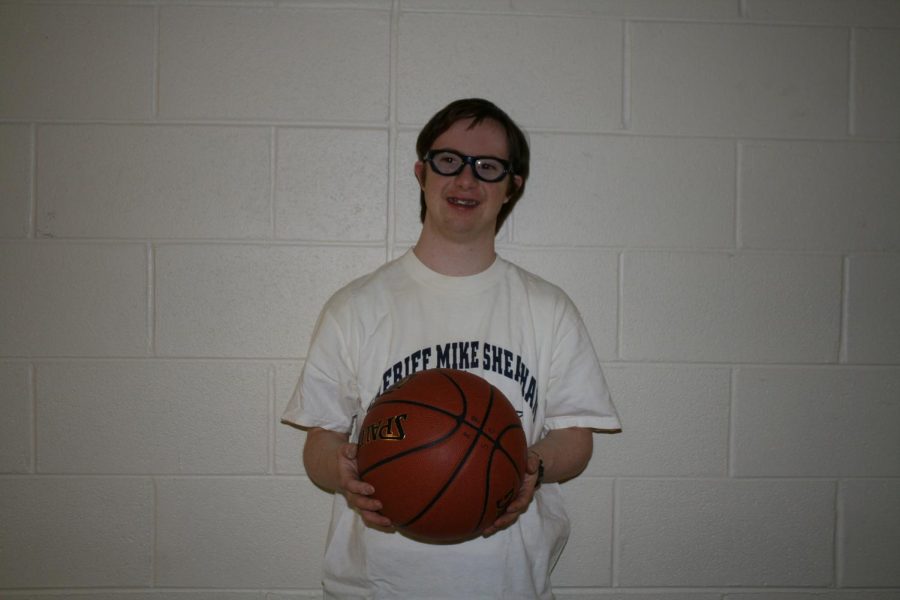 Shawn Spera
Shawn Spera, who recently turned 21, first got the chance to celebrate his 21st birthday with his team at an after-school practice. Spera was more than happy to be here with his team, even on his birthday. Spera always enjoys practices.
"Shawn always looks forward to coming to practices. He always shows up in a really great mood," said Audrey Connelly, a sophomore who devotes her extra time to the Special Olympics program.
Many of his teammates describe Spera as joyful, funny, and a real jokester.
"Shawn Spera is my best friend. He likes to tell a lot of jokes and he is very funny," said Josh Sylvie, one of Spera's teammates and best friends.
As soon as anyone hears Spera's voice or even his name, a smile is out on their face.  Mary Jahnke, a retired paraprofessional here at RB. She smiles at just thinking of Spera.
"What a guy. Shawn is truly a star," said Jahnke.
Jake Garvey is one of the many students who volunteers to hang out with the players at practices and outside of school. Spera and Garvey have become closer due to all the time they spend together.
"It's impossible not to be happy when you're around Shawn," said Garvey. "He's always in a good mood and always very fun to be around."