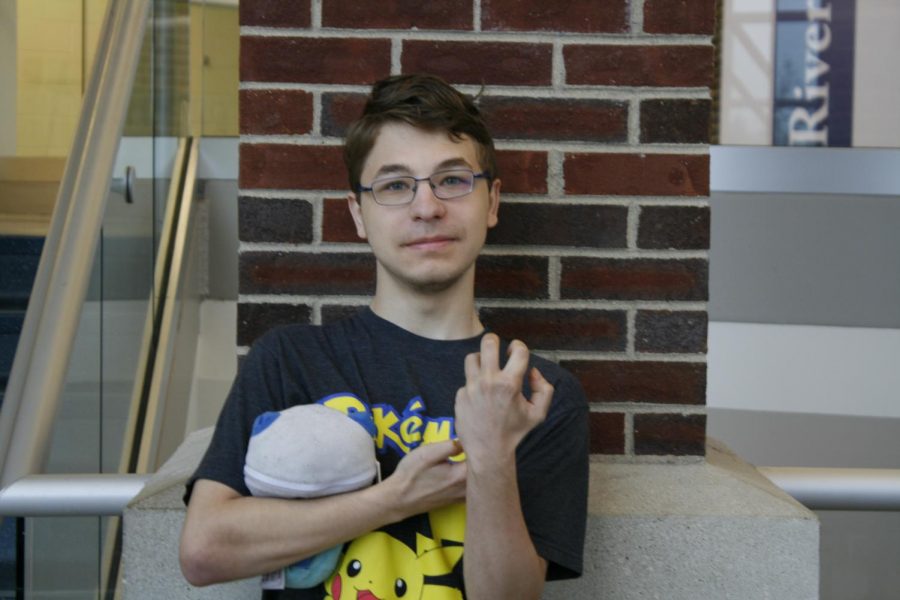 Zack Schejbal
Well, I would like to reflect upon my time here at RBHS in full detail. My four years here have been well interesting compared to my time beforehand.
I remember when I first started off at RB as a freshman, I was all alone with no friends. I had one friend back then, Richard Menendez, but he went to Fenwick when both of us graduated from S.E. Gross.
My Freshman year start was a horrible way to start, knowing people but having no friends to talk with. That was until I met the best friend of my life who means all that I believe in, Tristan Hrencecin.
Tristan was always bringing me up when times get rough. Whenever we could, we would play Tristann Adventures, a live action roleplay game he came up with which we still play to this day.
I also met Cassandra, somebody else who is like the world to me and wouldn't have molded me into who I am today. But the true person I would like to thank, the one person who transformed me from an anti-social student who had no idea of what is right or wrong to say into the man I am today is Ms. Delzotti!
My freshman year was a complete struggle and I did fail many classes but still managed to have a good summer. I unfortunately was picked on and teased and back then I had no idea how to handle it.
Sophomore year was a bit more fun. I enjoyed the time shared with a best friend of mine Bryn Hane and Tristan. We were like the Three Stooges and we were dang proud to be!
That year was when I found the anime I really enjoy, Neon Genesis Evangelion. Since Freshman year I was in Anime club.
Sophomore year was amazing to enjoy, although Earth Science was a bit of a struggle because I was still very cocky and a kid who didn't worry. I also spent Sophomore Year with Ms. Delzotti because it was a great time to be there.
Junior year was really a fresh strong start. I met even more friends, Imperious (also known as Alex Lange), my next best friend David Connelly, and Nathan Komperda. I also had a bond with Sean Schak and the old gang I established a great and strong bond between all of them.
Senior year was the year that changed me for both the good and the bad. I now made even more friends after some of my old friends left for college and into Ms. Hammer's transition program. But that meant more room for best friends that I have made. 
I had to get a psych evaluation and now I still struggle with that I am going through. Even though I was in this state, I have been able to pull through it by the bond and friendships I have established.
I am now stronger, grittier, and way better artist than where I was during Freshman year. Even though I started Clarion this year and now am leaving it, I have established that this class is like my family I feel like I can put my passion into words.
I would like to thank everyone I have mentioned here today. I will still go through the names of those who have molded me from what I was from 8th grade to Senior year.
Those men and women are; Richard Menendez, Tristan Hrencecin, Bryn Hane, Louis Garcia, Cassandra S., David Connelly, Nathan Komperda, Alex Lange, Sean Schak, Liz, John Kosner, Ms. Delzotti, Mr. Scott, Ms. Tappert, Mr. Helgeson, Ms. Sullivan, my mother Karen Schejbal, and finally my freshman brother, Tyler Them, the brother I may not agree with but would never trade him away for anything in the world.
Thank you everyone above for these years I have had that molded me today. You have earned honor in my heart and soul for everything you have turned me into and I will never forget all of you, even if this world were to end!
This is the Pokemon of the Week broadcaster, Zackary Schejbal, saying that's all for this week one last time.