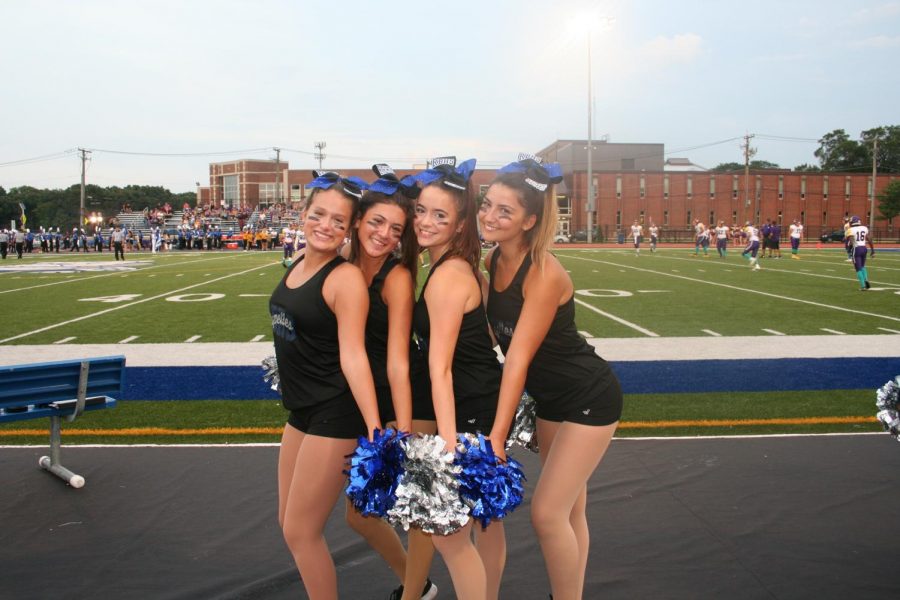 RB Poms Team
The RB poms have been dancing for halftime shows and performances for a long time now, but few would see them as a large part of the RB football team. Despite not seeming to have much of an impact, the RB poms make a big difference in the way the team plays and the way the game is experienced.
The poms team has a great energy that can bring a lot of excitement to both the fans and the team.
"I think we're important, not just for the team, but for the whole game experience. You always have us on the sidelines bringing the energy when there are timeouts and pauses in the game," said Poms captain Kori Hopek.
The halftime show that the Poms perform can have a very relevant impact on the game. They can bring more energy and excitement to fans in times of need and keep everyone focused on the game.
"I think that when we have a very high energy, fun, and entertaining piece, it gets the crowd excited and you can hear them screaming. It gives them a reason to stay for the game and stay at halftime while not getting bored," said Hopek.
The team practices hard to make sure they are able to go out and perform their best to support the football team and ready themselves for competitions.
"During the football season, we practice three or four days a week in the gym. We usually up our practices during competition season," said Hopek.
The poms affect the fans in a positive way, which has a positive effect that translates to the players on the team.
"The poms create a much more active crowd and they get the team in a better mental position," said varsity football player Matt Lams.
The poms can really start to affect the team when times are tough for them. They can bring fans back into the game and get players excited to go out and fight harder in the second half.
"I think Poms makes the team and the fans more excited and less dull when adversity hits them. It puts players in a better mood, seeing people cheer up and get excited for the team," said Lams.