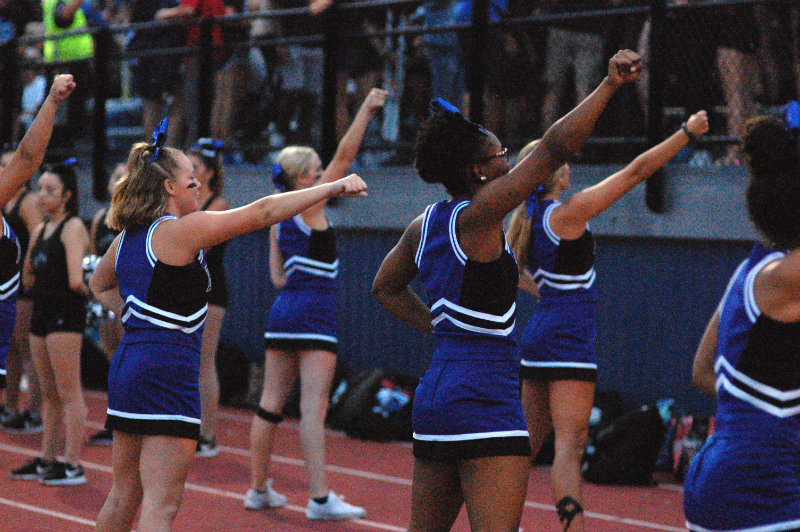 RB Cheerleaders
Cheerleaders are all about bringing support and cheering on the players from the sideline all game long. Extra energy is constantly brought from them, and it is good to have people on the sideline giving support as well.
"Every time there's a good play, the cheerleaders go nuts. They're right in front of the twelfth man, so it's cool to see them go crazy after a big, explosive play. They bring a lot of extra energy to the players on the field. It's a cool sight," said Varsity Player Joe Shelven.
Routines and cheers are always pumping up the crowd and getting people in 12th man riled up. They get the crowd's energy going. The cheerleaders bring non-stop support at games, and they make sure that they're getting the motivation they need, whether it is a home game or an away game.
"They bring a lot of extra support. They're right on the sideline, so it's cool to see them, and it's good for when you're playing the game and you're down. Even if things are going good, it's still extra support," said Shelven.
The cheerleaders are always energetic and very traditional in football. They are the most devoted to cheering on the team all game and getting others to spread the energy. Cheerleaders are a big motivational piece for most high school football teams, and they always bring great energy to support their team.