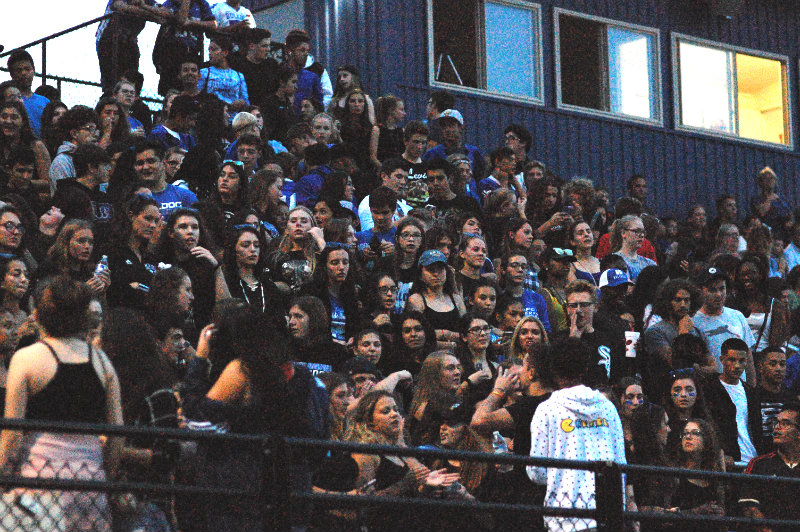 RB Football Fans
A big part of what makes a football game what it is are the fans. Without them, there would be so much less motivation, and without fans showing up, there would be a negative impact on the team. It is always a good sight when there are fans cheering in the crowd and getting riled up, and it all leads to motivation for the players to do their best.
"The fans are a really important part of the game. They obviously get us pumped up after a good play. Just looking up in the stands and seeing the support of a lot of people is a good thing to see," said Varsity Player Connor Pitts.
Constant energy is needed for a good football team, and fans filling the stands is just one example of how they help out. Fans hype up home games days before it happens and make themes for each one to make it even more fun for the rest of the students and players.
"The fanbase is essentially part of the team. They bring a lot of energy to the players, and it gives the players an extra something to play for," said Pitts.
A strong fanbase is an important part of any team. The constant support makes players more motivated and gives them another reason to win. Fans do not have huge responsibilities when it comes to the games, but they play a big role by showing up and getting excited for the games.
Fans have been, and always will be, another reason for players to play with all that they can give. They are a large source of motivation that most high school football teams want on a regular basis. Fans can have a huge impact on how the student athletes play with the constant energy and support they bring for the players.