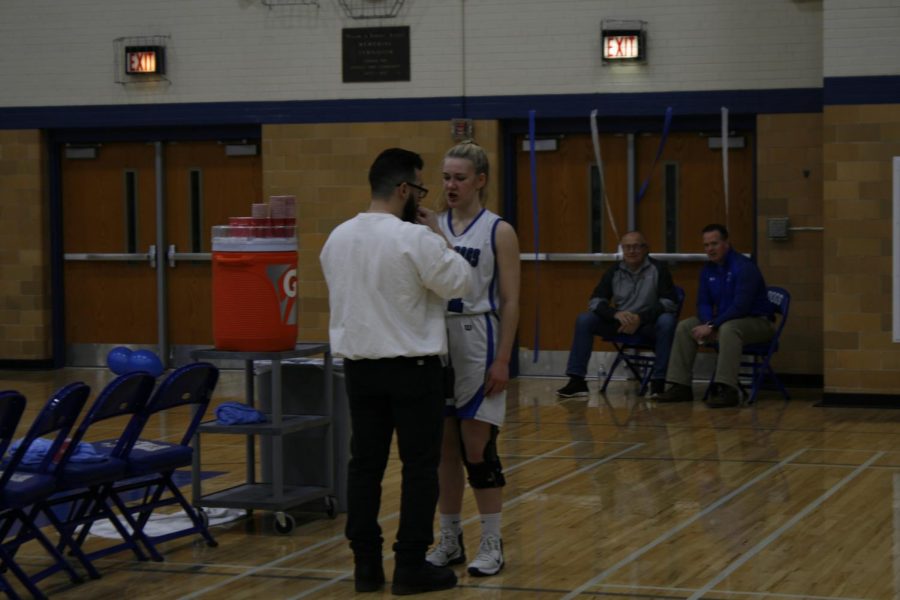 Georgiana Gomorczak
As one of the three girls' basketball players that earned "Athlete of the Week," in just a single week, senior Georgiana Gomorczak was a hard worker on the team, diving for every single loose ball and working consistently hard in practice.
"She led the team in effort, diving on the floor for loose balls finishing in the top 3 consistently in our team sprints,  she embraced her opportunity for personal improvement," said coach Mark Ruge.
As more of a defensive specialist, Gomorczak helped ignite the team each night. Rebounds were a big part of her game. The bulldogs' season ended earlier than most would have liked, but like many of the other players, Gomorczak had a fun season with her teammates.
"We had a pretty successful season, we were conference champs, overall it was pretty good," said Gomorczak.