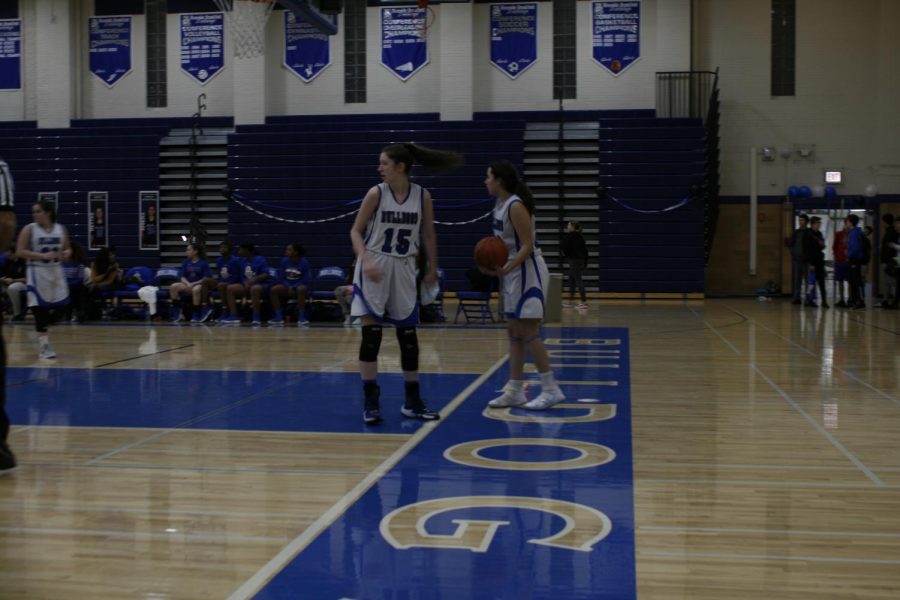 Leah Rettke
As a supportive teammate and dominate star on the court, senior Leah Rettke was instrumental in the bulldogs 21-9 season, and conference championship that was clinched over the powerhouse school, Bishop Mac. Despite losing in the regional final, Rettke had a fun season to remember.
As a senior, Rettke believes that the team will be extremely successful in the future, as a bunch of talented sophomores rise up to the varsity level.  Her main role was keeping everyone positive, while still having fun with her teammates.
"I was real close friends with everyone so that was fun to be able to hang out with them everyday after school, they all had a great work ethic, and always wanted to improve their game," said Rettke.  
Coach Mark Ruge spoke of Rettke as a key part of the team's success. While she did eat Cliff Bars before every practice, they did not affect her style of play at all.
"Leah Rettke was instrumental in our success as a basketball team, she rebounded, scored and distributed the ball unselfishly all year," explained Ruge.