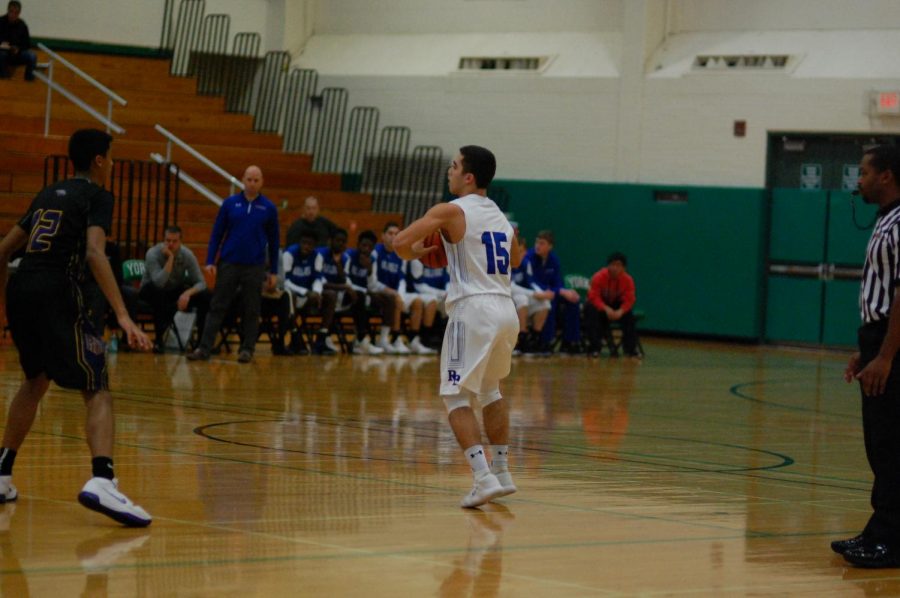 Zach Vaia
After losing to number one rated Curie in the IHSA sectionals, the RB boys' basketball team can still look back at the historic season that they have accomplished. Achievements included a Conference Championship, the best season in RB history, and the extremely talented team. Leading the way this season was senior guard Zach Vaia. Vaia was a key starter for the bulldogs this year and contributed to much of their success. He became only the thirteenth player in RB history to score a thousand points or more as a bulldog.
With seven seniors on the roster this year, many of the upperclassmen lead the team to victories, especially in the playoff wins against Morton and Lincoln park. Vaia, like many of the players, enjoyed playing with the group.
"I think we were a real talented team, a lot of seniors on the team," explained Vaia.
Perhaps Vaia's most notable game was against Lincoln Park in which the bulldogs trailed by 12 points at half time. Vaia came up big and lead the comeback in which RB later won 69-60. As RB begins to look forward to the future, many juniors are expected to rise up and continue the recent success. Vaia expressed confidence in next years team.
"I think they'll be good, got a lot of guys coming up who have great experience this year so far," said Vaia.