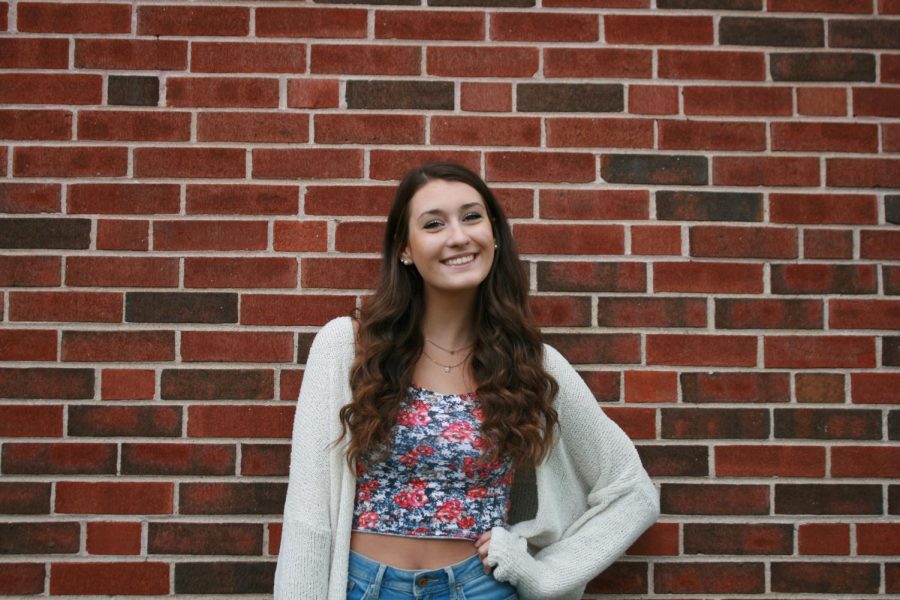 Joy Greco
Walking into my first day of high school as a painfully shy freshman with zero self esteem was very difficult. I came from a very small private school nearby, and I only "knew" about two people coming into freshman year. It was this same day that I walked into my honors English class and met my teacher, Mr. Helgeson.
Mr. H.'s class was not only engaging, but also a place I felt I could step out of my comfort zone and share my ideas. Early on, I developed a love for writing that I honestly never thought I had. So when he brought in some RB Clarion members to speak to our class and recruit new members, I immediately signed up for the class.
Aside from the fact that Clarion was run by the editors, and was a hectic, crazy mess most of the time, the atmosphere of Mr. H's English class was no different in terms of inclusivity, creativity, and respect for one another. I loved the fun environment and the freedom to write about what interested me.
Clarion has been a huge factor in my growth as a student and as a person these past three years. I was able to connect with others and share ideas that had always been hard to articulate or express before. Clarion gave me a sense of belonging, and my confidence completely skyrocketed within the first year. The welcoming staff full of life and creativity, along with the many deadlines, rigor, and sense of accomplishment was a new side of academics that motivated me to grow into who I want to be moving forward.
Art and music have always been my two favorite things in life. Journalism has helped me to grow my confidence in what I love, and has also helped me understand and appreciate the beauty of the arts even more. I became interested in design, and helped with design concepts on the hard copy and website. I also taught photography skills and effective design methods to the staff each year.
There is one thing that I will take away from this class that I am so thankful for, and that is the fact that journalism has made me appreciate the beauty of the craziness and uncertainty in the world. Before, I was terrified of uncertainty. I always had set plans, logical approaches to everything. This class forced me to look at things from perspectives other than my own, to tackle problems with creativity, and to respect others' opinions and ideas in order to create something amazing.
I am so thankful for all of the hard work and love from the Clarion staff. I will miss you all! Good luck next year!