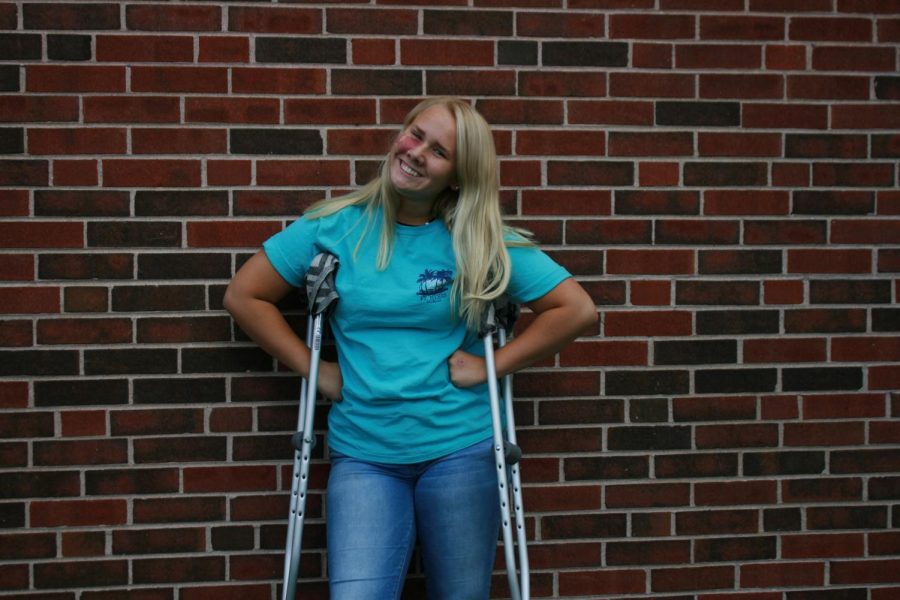 Keeley Scalise
I am being forced to write this final goodbye article. If you know me, you know I absolutely HATE goodbyes. I am an emotional girl… I'm sorry. Tears will most likely be shed whilst I write this final article for Clarion. If I am being completely honest, I have no idea how to put my last four years at RB into words. I wouldn't say that these were the best days of my life, due to the fact that I have so much ahead of me, but these years were pretty freaking great.
Clarion has played a large role in making my high school experience so great. I have made life long friends in that class. Friends that I would have never made in the first place. The amount of inside jokes we have are uncountable. There is no one else that I would have chosen to spend everyday and long hardcopy nights with in my three years of Clarion. My fellow classmates have seen me at my worst and my best and they still all constantly supported me. I could be in such a horrible mood and someone would instantly notice and try to altar how I was feeling, not only so I felt better, but also so I didn't go on a screaming rampage and take it out on everyone else. Even when I cried through an entire class last week, my fellow classmates still made me smile.
I have also been lucky enough to get to know some of the best teachers. I don't have enough time and space to talk about every single teacher that I have been lucky enough to have, but I would like to take a second to thank the teacher that has changed my life.
I guess you could say I was lucky to have Mr. Helgeson all four years of high school, from our first ever freshman English class here at RB, to my last ever Clarion class. By the end of freshman year I was forced to join the newspaper. Apparently Mr. Helgeson saw something in my writing that I did not see. I have always loved to write, but never exactly knew how to express myself in my writing. Mr. Helgeson taught me how to do exactly that. Sophomore year in Clarion I was lazy… like really lazy. I often got in trouble for sleeping under my desk. I didn't like what I was being forced to write so I would slack off and just not do it. That's when Mr. Helgeson and I noticed that the only thing I really liked to write about was myself. I know that sounds horrible, but it's the truth. Maybe I'm too conceited or maybe I just don't like talking to people. Whatever it is, I just know that, that next year I was a changed person and I credit that all to Mr. Helgeson. Great teachers can change lives. Mr. Helgeson did exactly that. I decided that I want to do exactly the same when I'm older and decided to change my future plans and major in education.
On our last night of hard copy, after weeks of hard work, we finally finalized that last paper and that's when  Mr. Helgeson said to me, "I'm proud of you kid," and that is exactly when I felt that all of my hard work and dedication was worth it. I wish I could sit here and go through all of the great things that have happened to me in the past four years, and thank all of the teachers who have changed me as a person, but honestly that's just impossible. I would never be able to find enough space to write it all out. Thank you RB and Clarion for giving me memories that will definitely last a lifetime. You don't think the day will come, until it's here, and you have no choice but to move ahead.