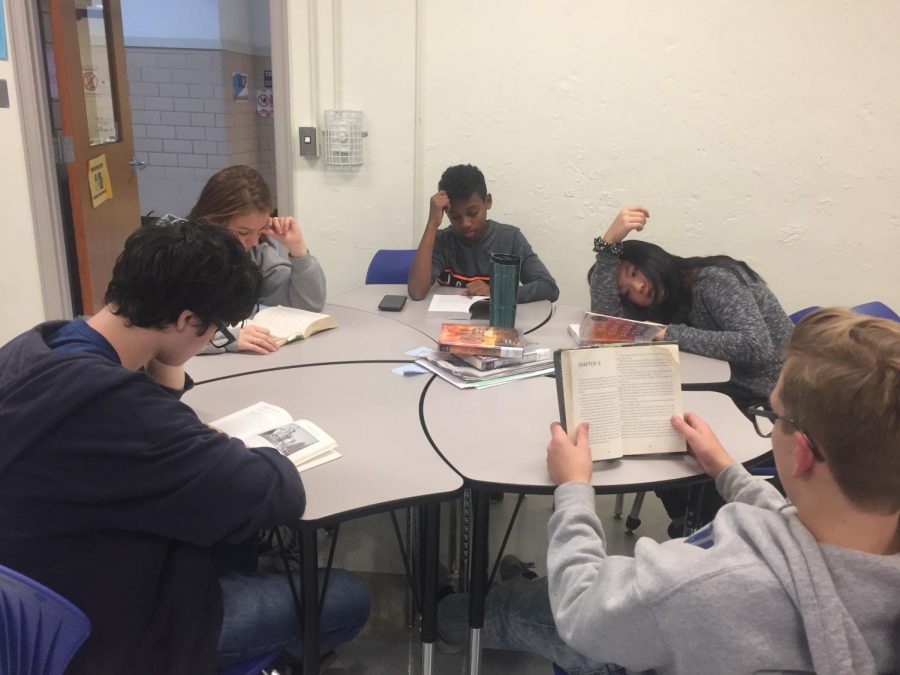 Mr. Helgeson's Room
"It was actually super fun to totally reimagine what your room would look like with a whole different set of desks in there," English teacher Marc Helgeson said.
Helgeson's room is ______
"Another teacher turned down the opportunity to use some grant money for a program that we were both teaching in last year and I was next on the list. The grant money was specifically for flexible seating. As long as I kept it within the budget, then the options were endless," Helgeson said.
After receiving the grant two years ago, Helgeson and Assistant Principal of Curriculum and Instruction Kylie Lindquist, who greatly contributed to the application for the grant, measured out his room and sketched out all of the different possibilities for new seating.
"I've always been collaborative-focused in my English classes, like having kids working in groups. I have desks that were designed to be in groups, instead of the traditional chair-attached-to desk that's not very flexible," Helgeson said.