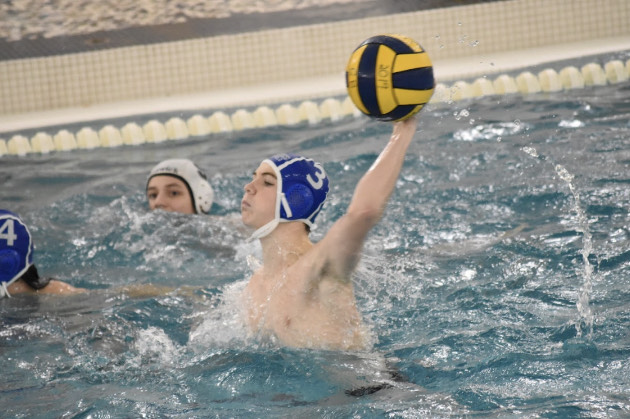 Photo courtesy of Wendy Winkler
Boys Water Polo: Dayton Gaughan
Water Polo is one of the most popular and exciting sports at RB with 13 varsity members it is filled with talent. One of the teams most talented players is junior Dayton Gaughan who is an essential member of the team.
"I love being a part of RB's water polo team" Gaughan said.
Gaughan has been playing water polo for four years or since eighth grade and has played for RB since his freshman year. He also plays for the LT(Lyons Township) club team during the summer. 
"The team(RB) has a good environment and is fun to play with," Gaughan said.
In the 2019 season Gaughan led the team in steals and assists with 44 steals and 28 assists and he placed second in goals with 50 goals, he averaged 2 goals per game. 
"I was happy with last years season, the team played together well" said Gaughan
RB finished the 2019 season with a record of 10 wins and 15 losses.