Girls Tennis: Lara Huns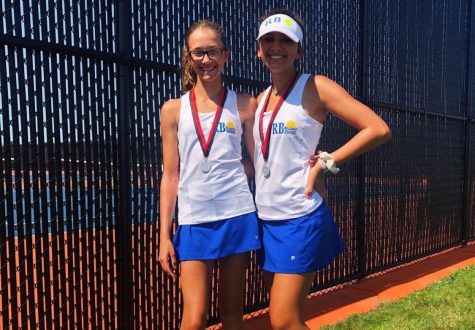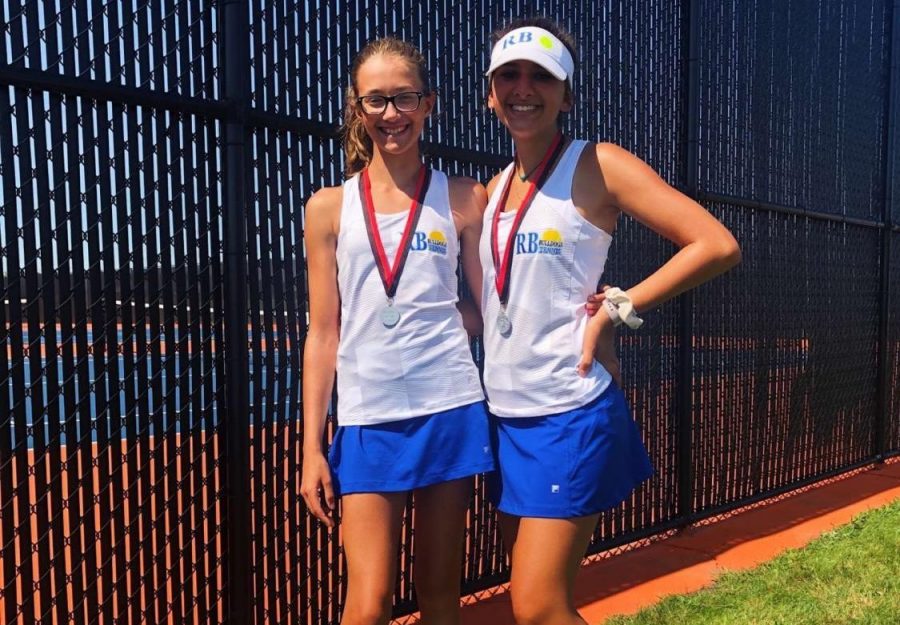 A drop of sweat evaporates as it hits the court. The bounce of the rubber tennis ball can be heard through the background cheers of the audience. Lara Huns takes the court.
Huns was the only freshman on the RB girls varsity tennis team in the 2019 season. 
"I thought it was really fun," Huns said. "I liked being with the seniors and meeting a bunch of new people."
Born into a family of tennis players, she took up the sport when she was 7 years old. She practices three to four days a week year-round at Score Tennis and Fitness. Her biggest transition from her club to the high school team was adapting to playing indoors because it is a "different playing experience," Huns said.
"None of the people from my club go to RB," Huns said, "so I know some other kids from different high schools and the teams that they play on."
Huns played doubles at the beginning of the season, but her coach switched her to singles right before the sectionals competition. She ended the season with a 18-6 record.
"It means a lot to me; it's really nice that I got the experience from it," Huns said. "It was definitely different from playing at my club. It was a really fun experience."
Please be aware of the RB Clarion commenting policy. You can view this policy by clicking on the "About" link for our web site.