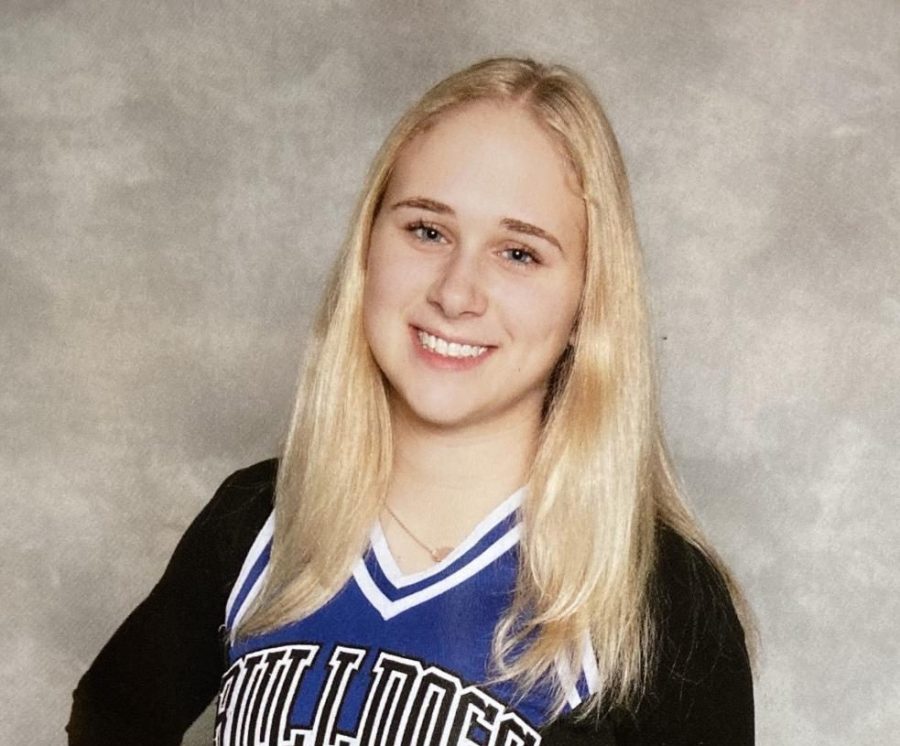 Photo courtesy of Renee Marconi
Cheerleading: Renee Marconi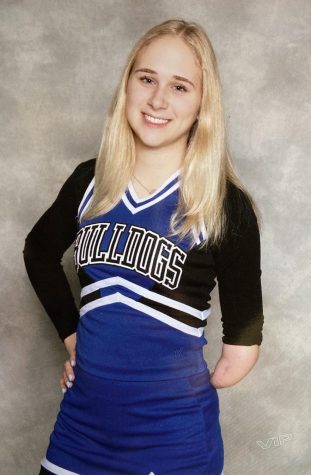 Renee Marconi was born with a disability that affects her arm, but she didn't let that affect her attitude or motivation to do Cheerleading. Marconi has shown interest in cheer even before high school/
"I did cheer all through middle school and I had a lot of friends in the grade above me to try out for cheer," Marconi said.
Marconi plays a variety of roles and doesn't mind trying out new positions for her team.
"Being honest, it's difficult for me to do all the positions in stunting because of my arm like for being a back spot you need two hands to grab both ankles but I've been able to compromise and I've been able to base in some positions," Marconi said.
During her time on the team, Marconi has had many things she had to deal with and she often felt like she needed a way to help overcome her challenges and she turned to her coach.
"Honestly my coach is very experienced and willing to encourage me to adopt and honestly I've had to adapt with everything my whole life so it's not even like that much of a challenge, it's kinda just like trying something new just as everyone would learn the positions themselves," stated Marconi.
Even with her challenges she faced, Marconi feels like all of the experiences she's had have shaped her into a better person than if she didn't.
" I think it's definitely a huge time commitment but I think I've learned a lot from it," Marconi said.