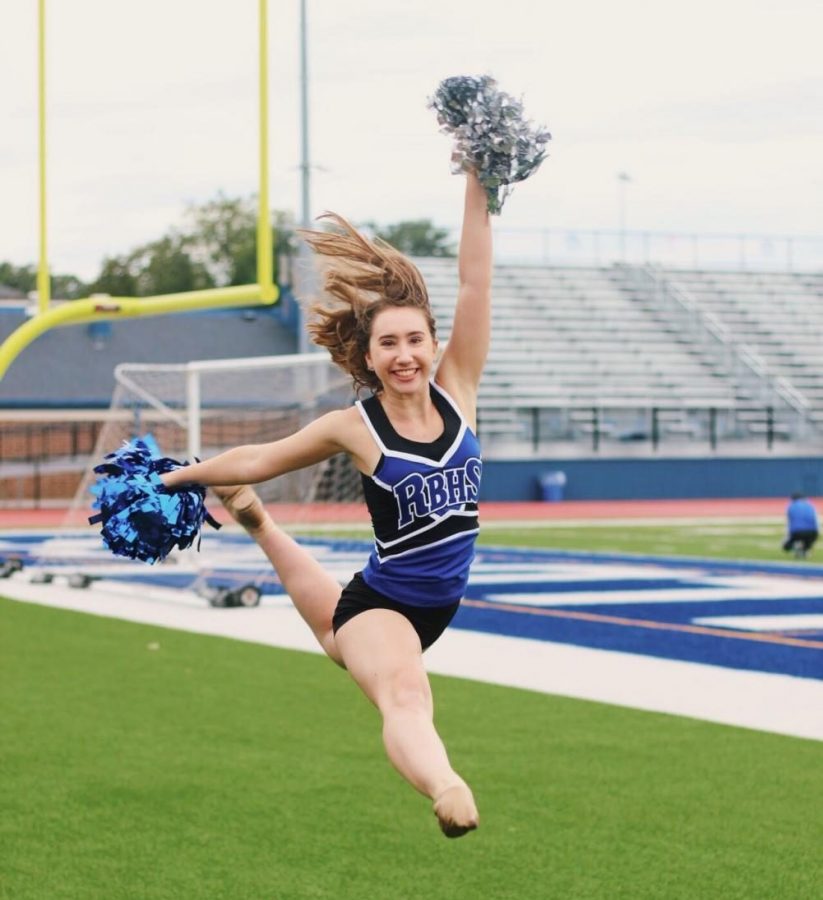 Photo courtesy of Olivia Meyers
Pom Pons: Olivia Meyers
Riverside Brookfield High School Senior Olivia Meyer has been on the Poms team for her entire high school career. She has helped lead the team and has made the younger dancers better through setting a good example for them.
Meyer has been on Poms for four years, but has been dancing for even longer.
"I've been in Poms for four years [and] I've been dancing for about ten years," Meyer said.
Meyer's love for dance is what inspired her to join the Poms team at RB.
"I've always loved to dance, and Poms was just a great way to be involved in the school and do something I love," Meyer said.
Meyer was inspired to dance by professional dancers Fred Astaire and Ginger Rogers.
"I look up to Fred Astaire and Ginger Rogers. They were both dancers, and they worked together so well as a team. They just created beautiful dances and I really love their energy," Meyer said.
Meyer tries her hardest to bring energy to the team, and inspires them to do their best.
"What I try to do is I always try to hype the team up, and be a positive force on the team. I always try to give girls compliments, or give positive feedback on how they're working in practice," Meyer said.
Meyer thinks highly of her fellow dancers, and praises the hard-working group of girls.
"[Poms is] a really good group of girls that care about their school, like to have fun, and work hard," Meyer said.