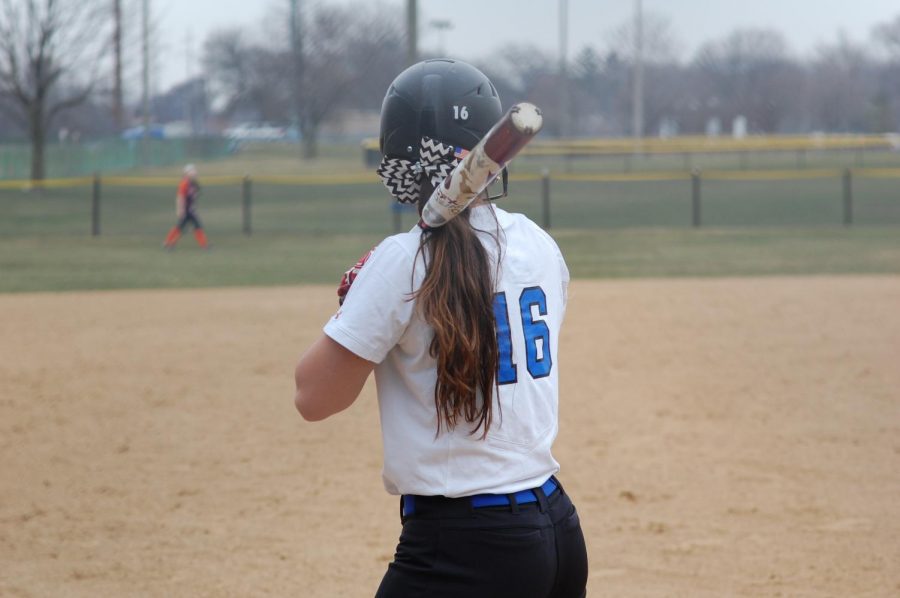 Photo courtesy of Nadia Ranieri
Softball: Nadia Ranieri
Growing up in a family who have all played baseball and softball, senior Nadia Ranieri almost felt like she had to play softball as well; but very quickly that feeling of having to play, turned into wanting to play, needing to play.
Ranieri's family were all pitchers, and she is no exception. A four year Varisty starter, Ranieri is a pitcher and an infielder for the girls' softball team here at RB. Softball is bigger in Ranieri's life than it has ever been. Facing many challenges, including injuries and time management, she has worked to overcome each.
"I have faced many challenges while playing and I've learned how to work through them," Ranieri said.
Ranieri has accomplished many things while playing, such as being an All-State player last year. She is attending Augustana College next year, a Division II school. Ranieri is ready to face the challenge that comes with competing at the collegiate level.
Softball has also played a big part in Ranieri's life outside of the sport, allowing her to build relationships and strong friendships with teammates over the years. Not only did these bonds make each game fun, but they made life more enjoyable as well.
"Softball has helped me make many friends over the years," Ranieri said. "Softball also has made me a strong, confident person."