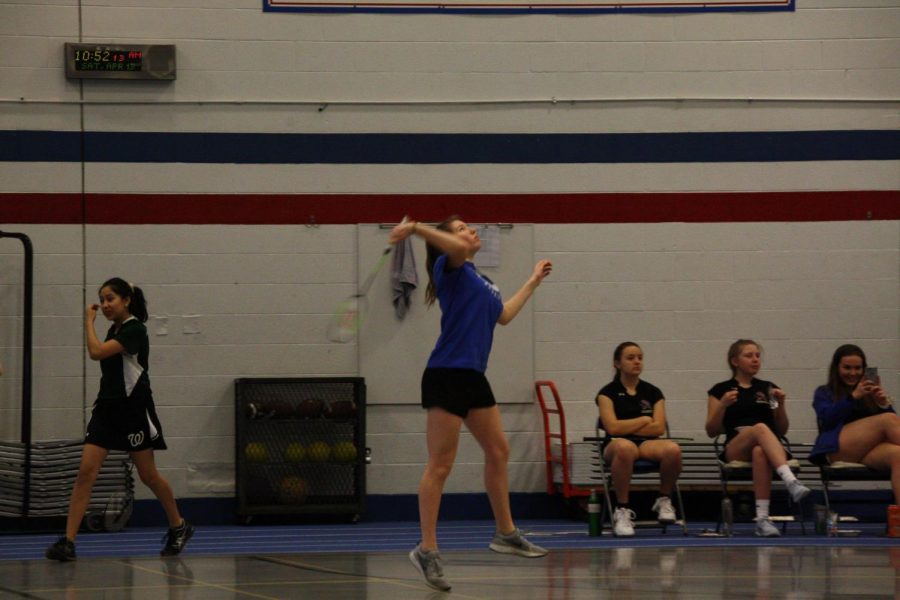 Photo courtesy of Claire Shanahan
Badminton: Claire Shanahan
Sophomore Claire Shanahan plays a big role on role on Riverside Brookfield's badminton team. Despite Badminton being one of the more unpopular sports at Riverside Brookfield High School, it is a very important sport for players like Shanahan on the team.
Shanahan got into the sport by competing with her mom as a child.
"I have been playing badminton ever since I was a kid. When I was younger, my mom and I would always play in our backyard. When we played, I always tried to compete with her, and wanted to beat her. That's one of the main experiences I've had that inspired me to play to this day." Shanahan said.
Badminton at RB consists of three teams, freshman, JV, and varsity. Last year, Shanahan played on the freshman team, and is hoping to move up this year for another successful season.
"My favorite high school memory is when the coaches called me and a few of my teammates up to play at the JV tournament. It made me feel very special because they called up some of the top players. I also had a really fun time playing with my friends." Shanahan said.
Shanahan is planning to continue her badminton career for the rest of her years as a Riverside Brookfield student athlete.