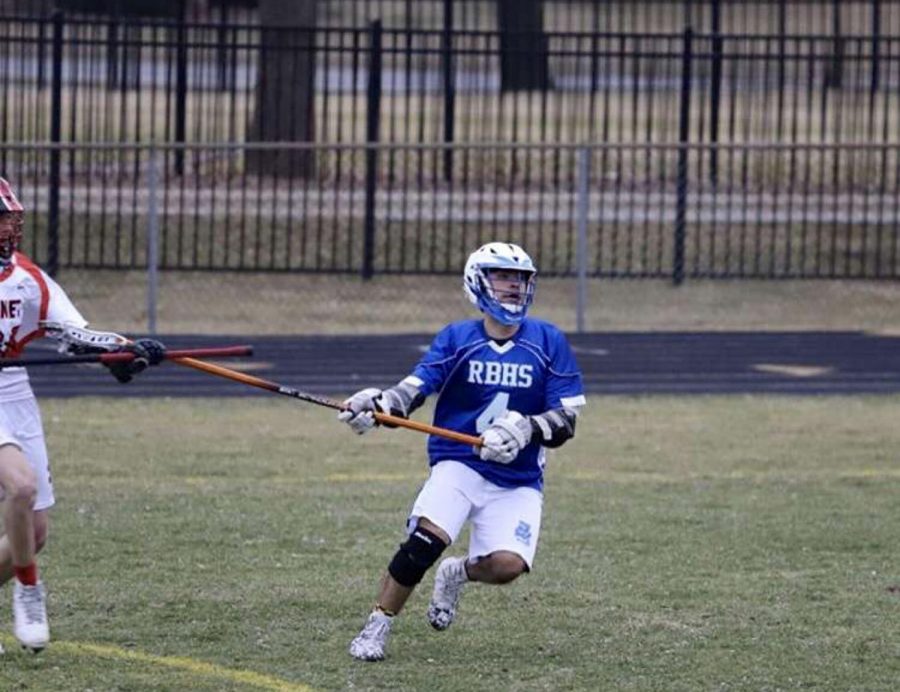 Boys Lacrosse: Aidan Regan
Riverside Brookfield High School senior Aidan Regan is one of the captains for the boys lacrosse team and most importantly one of the students who helped start a lacrosse team at RBHS. Back in 2017, freshman Regan was part of a small group of passionate students who pushed the schools administration to start a lacrosse team and it officially became a school IHSA sport team in 2018. 
Regan, a four years member of the RB lacrosse team has been playing lacrosse since 4th grade. Regan had also played baseball, hockey and soccer in the past before finding lacrosse as his true passion. Before playing for the RB lacrosse team, Regan previously played for the Western Springs lacrosse team. 
"It's [lacrosse] been a way to relax and it gives me a purpose. I feel at home and natural with my teammates whether it's club or RB. I can just worry about the field and the action out there rather than worry about other things. It's also a way to express emotions in a healthy way," Regan said.
After his athletic career at RB is over, Regan still hopes to play lacrosse in college but due to lack of college lacrosse exposure in the Midwest, there wasn't much opportunity for aspiring lacrosse players to get recruited. 
"It's more difficult to get recruited. I have been mostly been looked at by DIII schools which means I cannot receive any athletic scholarships. Which is a bit of a bummer, but I'm still excited to have the opportunity to play in college," Regan said.