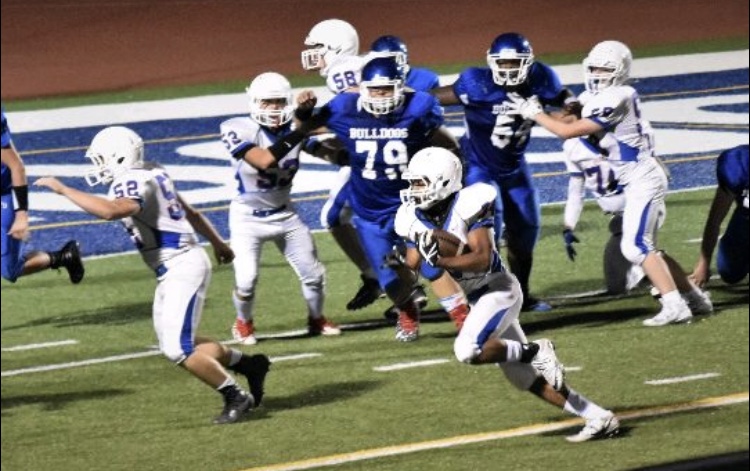 Football: Angel Hernandez
An immense amount of sports are available here at Riverside Brookfield High School. One student in particular Angel Hernandez, a senior, brings one particular aspect to the game of football. Hernandez played defensive tackle.
"I'm not really sure exactly. I do however bring strength and I get that done by doing some work in the weight room to get stronger. My end goal is to make sure I end up beating the guy in front of me," Hernandez said
Hernandez wants to make sure that he is an opposing threat on the field and to not cower down to any potential threat to his team. The memories you make on and off the field are also important. 
"The players and the coaches. A lot of connections are still strong and we're like a brotherhood," Hernandez said
Angel makes sure that his time isn't wasted and wants to make the most of it. To wrap things up, I wanted to ask one last thing which is what he takes away from the sport of football that he carries into his everyday life. "I won't give up and keep on trying even if stuff gets hard," Hernandez said.