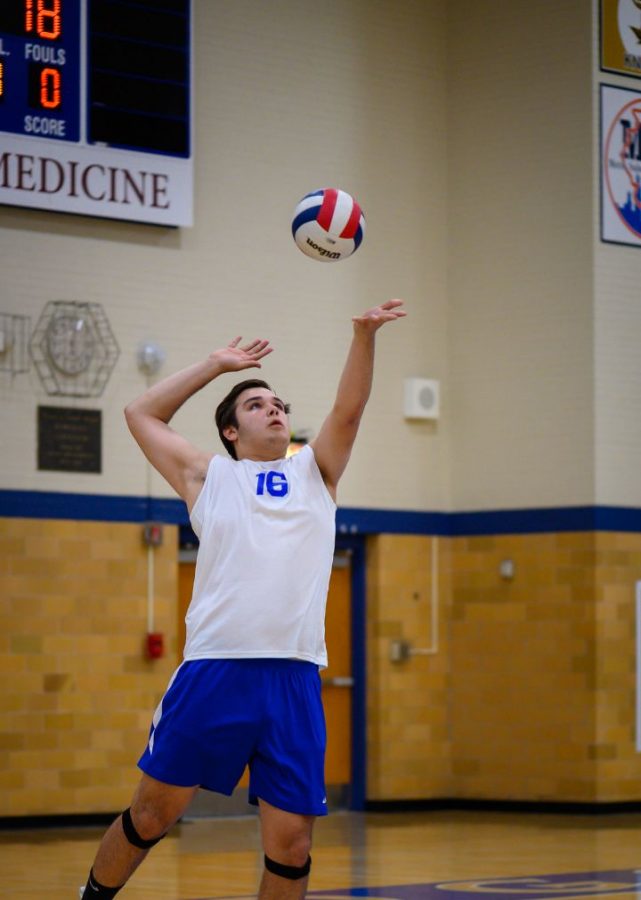 Boys Volleyball: Matt Hanson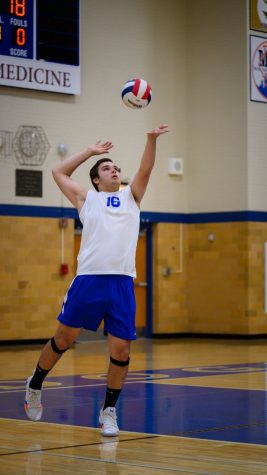 Senior Matt Hanson started playing volleyball in fifth grade.  Realizing he had a passion for it, he stuck with the sport, and has earned his spot as a middle blocker on the Riverside Brookfield High School Varsity boys volleyball team.
 Not only does Hanson play for RB, he also manages the girl's volleyball team.  
"Not only playing volleyball, but watching volleyball year round makes you a better player," Hanson said. "Seeing how they play and seeing how it's different really helps you improve."  
Hanson's not sure if he wishes to continue his career in volleyball past high school, but says that it is definitely a possibility.
"I'm really open minded about doing different stuff or moving people around," Hanson said, "so if I were to be put anywhere on the team i would play my best in that position, no matter what. I would say that being open minded makes me unique on the team."