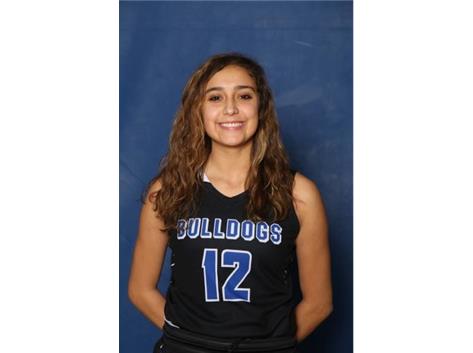 Photo courtesy of il.8to18.com
Girls Basketball: Cassandra Hines
Senior Cassandra Hines, along with being president of National Honors Society, is the starting point guard of RB's varsity girls basketball team. 
She started to get involved in sports at a young age because her parents wanted her to be active, and they also wanted her to stay close with her cousins by playing different sports with them. 
"Basketball was my first sport and I started playing around second grade, so it was pretty early to start," said Hines. 
Hines also said that she played volleyball, soccer, and baseball so she can choose from several sports that she thought would have challenged or motivated her. 
"Once I started playing [basketball] I knew I wasn't going to stop because being apart of the team was fun, and the adrenaline also made me want to keep going," said Hines
Although Hines was involved in a handful of different sports, she felt that basketball was fit for her. 
"I think out of all of them, it was just the one sport where I forgot about everything else and just focused on the game and what was happening, it helped make me forget every problem going on in my life because I was enjoying myself," said Hines. 
She also really likes helping out during the summer with the kids sports camps because she likes to see them improve everyday, and would hope they would be in the same position as her in the future.  
"It was always nice to see them and helping teach them, knowing one day they might be in the same position as me, which is kind of heart warming," said Hines.
Hines would like to continue practicing and playing basketball during college, but she still is indecisive because of the distance she might be traveling for school and how much time she would have to put into the sport, work, and school all at the same time.