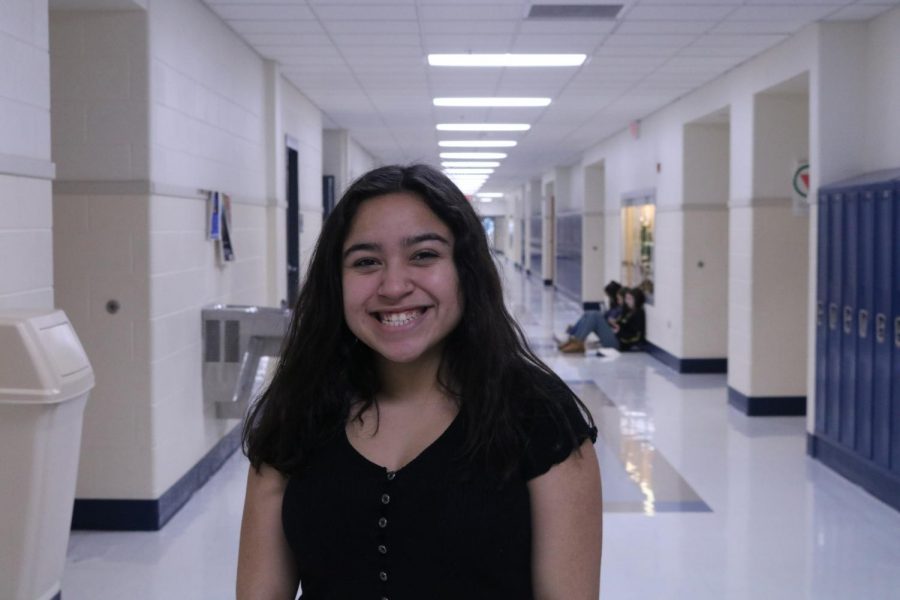 Girls Lacrosse: Vanessa Garcia
Vanessa Garcia, a junior on girls lacrosse here at Riverside Brookfield High School, was new to the sport, but was able to find herself building a healthy relationship with the sport as soon as she started playing. Girls lacrosse as well as all other high school sports, are helping students build strong and reliable relationships with sports and she experienced this. 
A friend recommended her to play and try the sport out her sophomore year. Being new to a sport can make it difficult to adapt to others skill levels, and apply pressure to someone trying to fit in on a new team. However, Garcia experienced feeling welcomed and ecstatic to be apart of the team.
"The things I like most about playing lacrosse is the way it's played and especially the girls I play with, we have a strong bond." Garcia said. 
Lacrosse gives Garcia a good place to feel welcomed and have fun which makes for a strong and dependable team. Along with having fun, lacrosse takes a lot of physicality and agility from a person in order to participate to their fullest. 
"It has allowed me to build more relationships, but also better my performance physically." Garcia said. 
The sport provides so many advantages for a player to thrive physically and build friendships that support them on and off the field. Garcia's experience with the lacrosse team has given her more than just a sport to play, but close friendships and physical advancement that she can continue to build off of from this start.