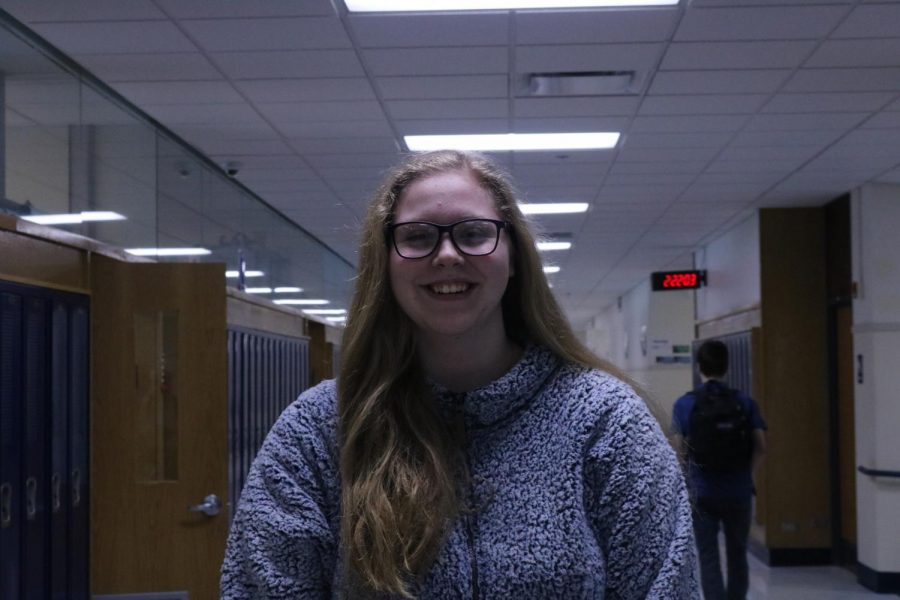 Girls Track and Field: Colleen Bray
Colleen Bray, a senior at Riverside Brookfield High School, started her competing in shot put and discus for the Girls' Track and Field team, her junior year. It started as a way to meet new people but soon became something she truly enjoyed.
"I started doing track because I wanted to be part of a team and just put myself out there. My friends, who had been doing track, encouraged me to do it. So, I tried it and I loved it," said Bray.
Bray uses the sport as an opportunity to connect to her friends on the team.
"We get to just hang out while doing something that we enjoy and it's really fun," said Bray
Unfortunately, Bray suffered an injury early this year, but she continues to work on her recovery so she can compete in the upcoming season.
"I dislocated my knee and fractured my femur in January from gymnastics," said Bray. "I will be cleared to do everything in about a month, so, I can still do the whole season. I can workout a little bit now, but my goal is to get better for this season."
After working on her recovery, Bray hopes to improve as an athlete and get back to the sport she loves.
"I want to do really well this season. I enjoy throwing a lot," said Bray "I get myself angry and I just push it all out. It is an escape."