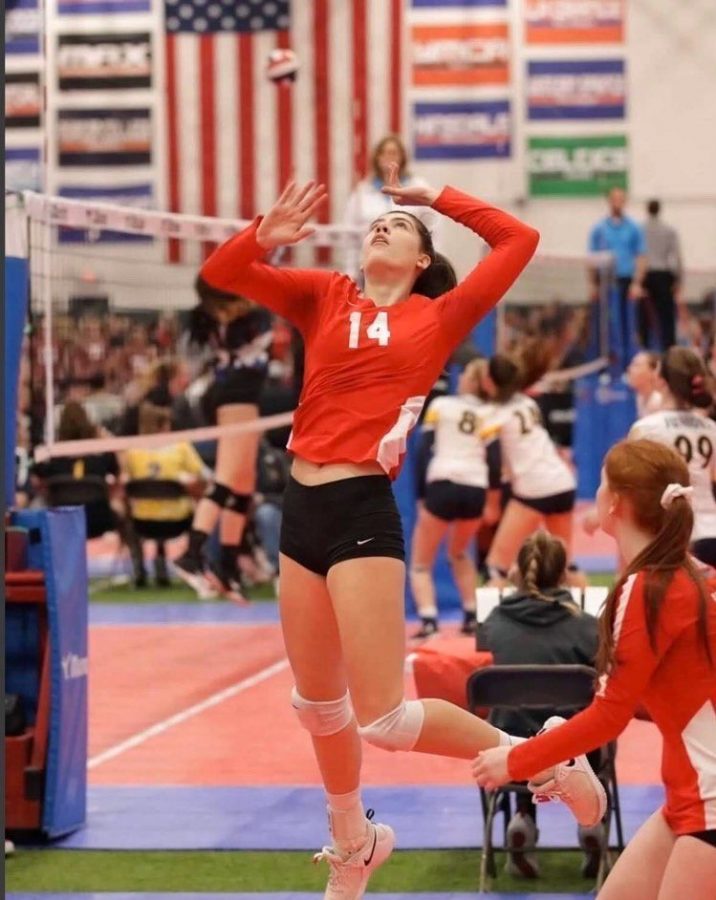 Photo courtesy of Colette Barnes.
Girls Volleyball: Colette Barnes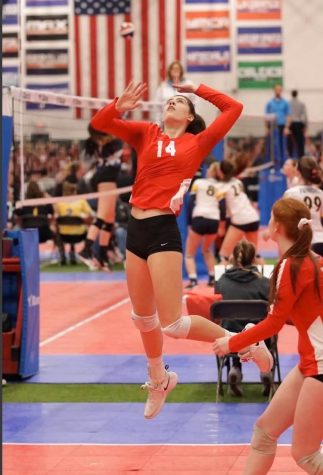 Sophomore Colette Barnes has spiked into her second year for girls varsity volleyball at Riverside Brookfield. 
Volleyball has always been a part of Barnes' life and athletic career, she has played ever since she was young.
"I have been playing volleyball for 9 years now," Barnes said, "I got into it because my friend's mom was really good at volleyball, so we both started playing together."
Barnes started her RB volleyball career as a freshman on varsity.
"Being a freshman on varsity was a really good experience for me, because I was able to play at that higher level along with making new friends on my team." Barnes said.
Not only does Barnes play volleyball at RB, but she plays outside of school as well.
"I play club volleyball also," Barnes said, "my favorite club memory was getting a bid to nationals because it was a big achievement for my team and I."
As her second year has come to an end, Barnes is hoping for another successful season as a junior.