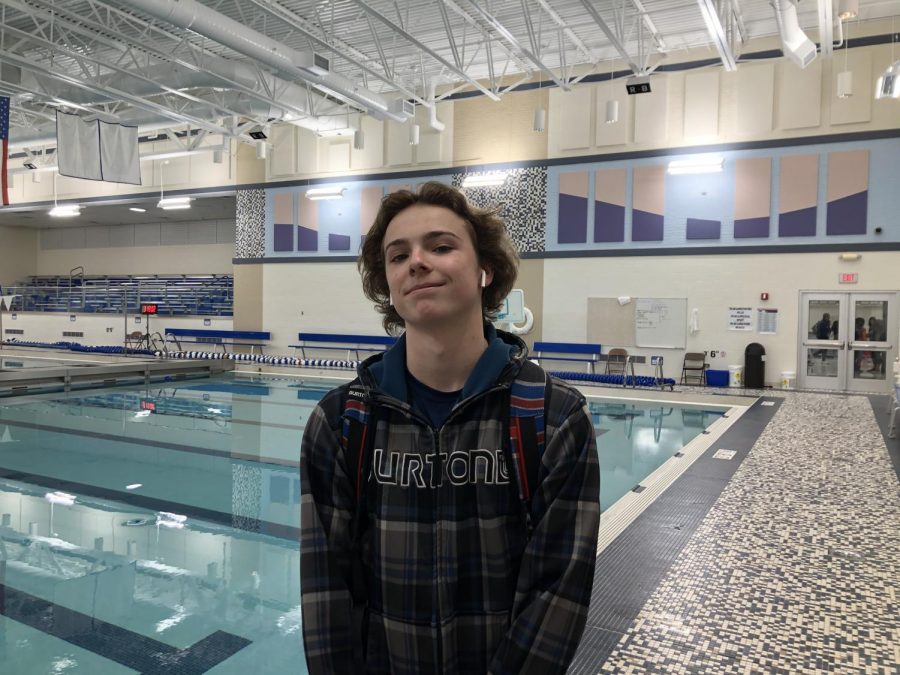 Boys Swim and Dive: Murphy Reagan
Freshman Murphy Reagan has been playing water polo for seven years, two years competitively. Originally, Regan played for Windy City Water Polo.  He recently joined the swim team to improve his skills. By participating in swimming this year, Reagan will be better prepared for water polo in the spring.  
"Our coach makes us work a lot, and swimming up and down the pool is a good work out" Reagan said. "It will help me tread better and I won't be out of breath right away from swimming". 
While swimming can be competitive on its own, it is fairly common for water polo players to join. If not for water polo, Reagan would not be swimming.
"I like swimming down the pool, shooting the water polo ball into the goal. It's fun, and there's a lot of contact so that why I like the sport" Reagan said. 
Reagan plans to continue with water polo through high school, but doesn't have any plans past that. He originally began playing because of his older siblings, who also played the sport. 
"My brother and sister did it, and they are both older than me so I decided to do it as well".