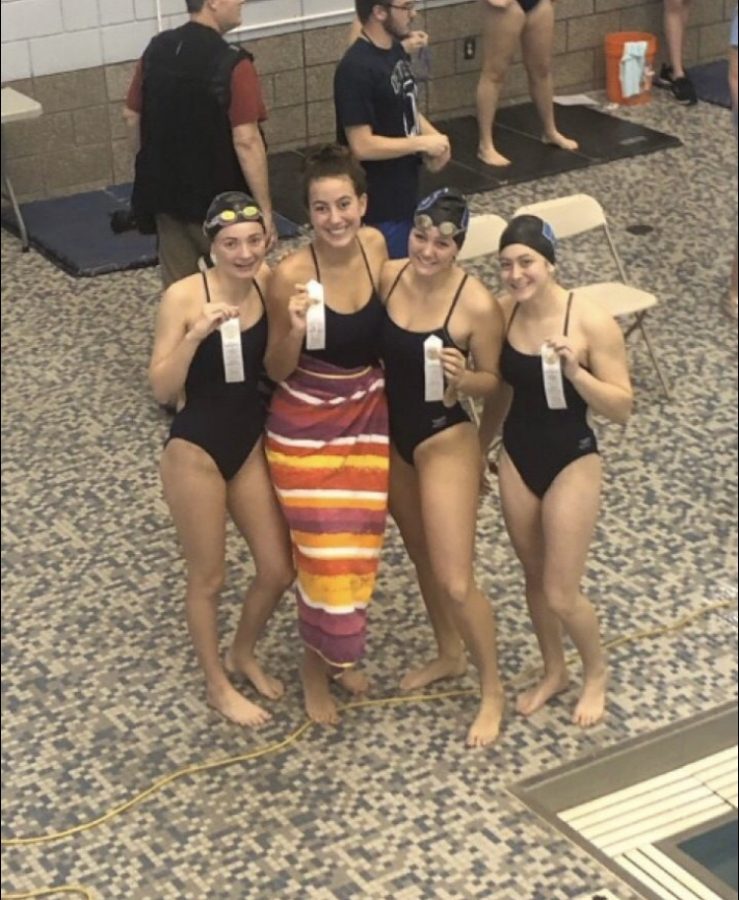 Photo courtesy of Sophia Perry
Girls Swim and Dive: Sofia Perry
Riverside Brookfield High School senior Sofia Perry's path to the RB Girls' Swim Team was not linear. As a freshman, Perry's friends urged her to try out for the swim team, even though her primary sport was gymnastics. A chronic wrist injury made Perry's involvement in gymnastics increasingly difficult. 
"My friend wanted me to join the swim team with her freshman year, and I thought, why not? My wrist wasn't getting better, and I needed a break from gymnastics," Perry said.  
The following year, she even made the decision to play water polo instead of doing gymnastics. 
"I actually wasn't going to continue swimming after that year, but after I ended up having to quit gymnastics because of my wrist, I decided to keep going and join water polo as well," Perry explained. Perry is since employed at a local swimming facility as a lifeguard. 
Swimming is a largely physical sport, but Perry acknowledges the social aspect of it.
"I've grown to like swimming a lot. One of the best parts of swimming has to be all the friends I've made. Swimming is an individual sport, but it's also a team sport and I've made some great friends through it," Perry said.