Day #33: Saturday, April 18, 2020
Totally untriumphant times...
April 19, 2020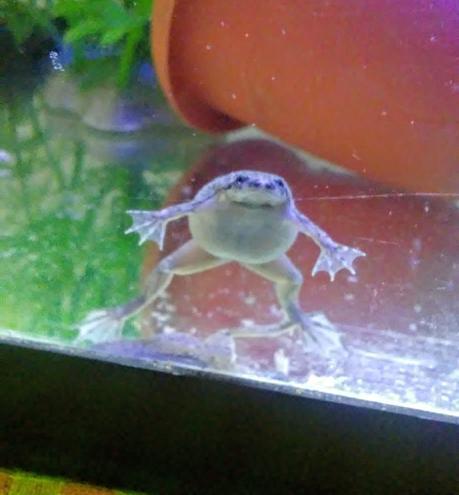 I've started to completely lose track over time, what time even is it? When was the last time I've seen other life besides family or people sheltered in their cars beside mine on the road? The past 4 weeks or so has been quite a bumpy ride. Even as an introvert who originally spent a lot of time in her room, there were still sources of happiness outside of my front door and beyond. 
To be quite honest, this isn't fun and I'm sure that's no surprise to anyone else. My days have consisted of the same material and events as the day before, today had been no different than the others so far. I woke up at around 6 am before e-learning hours to take my small angry, stubborn dog for his morning walk in the cold. After many attempts to get him to walk as I'm being blown around in the cold morning air, he sits there admiring the fresh grass with little attempt to speed up the process. I come to realize my dog is having a more zen time than I could ever have at this point and it makes me jealous that he could be in the house every single day and just be so fine with it.
Later in the day now, I've spent over four hours painting to the point where all my watercolor paper has run out. I'm nearing the brink of insanity sometime soon and just painting everything in my room with acrylics to a point where my room has begun to resemble a poorly done art museum.  It's now what I believe to be 5 pm? I don't know, the day is so sluggish I barely have the motivation to check. Covered in all sorts of colored paint, I leave my room for the first time in hours to spend time with my family. As much as I absolutely despise this whole quarantine situation, I've come to notice that it has its perks when it comes to the amount of time I get with these people, watching maybe a couple weird movies or documentaries like Tiger King each day. You never realize how much it means to you until now. I imagine what it's like being alone during a time like this. It's upsetting that people can't just use some soap and wash their grimy hands.
Nearing the end of the day, it's about 8 pm and everyone has retreated to their rooms. I use this time the same way as a routine and practice self-care followed by the maintenance of my aquatic frog tank. They're my two little roommates who don't mind watching my breakdowns or staring at me while I overeat and paint a bunch of nonsense, well I don't think they really have much of a choice, they don't have eyelids.
Yes, this is all very difficult and I know for certain these are very rough times, but in the end I know it's all gonna be okay with baby steps. Signing out with love.