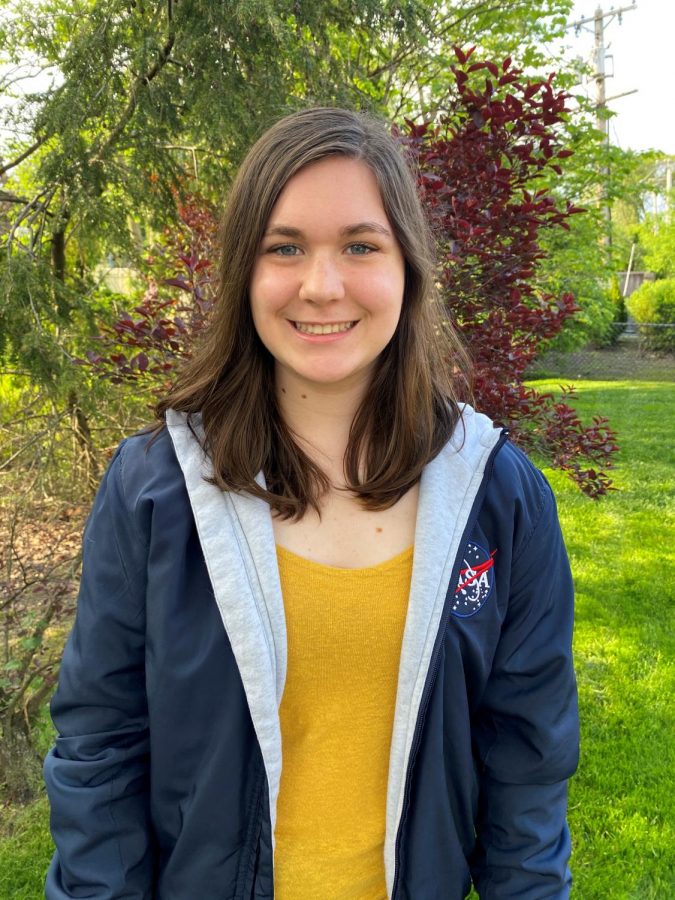 Sarah Strubbe
So we meet again, blank Google Doc with a blinking cursor staring back at me. I am currently in that awkward phase of senior year where school is over but I haven't graduated yet, so here I sit, contractually obligated to type a goodbye letter to the school that helped me grow as an academic and the journalism program that made me grow as a person.
I'm not a sentimentalist. In fact, my senior yearbook quote was from Edna Mode, the super suit designer in "The Incredibles" and a personal hero of mine: "I never look back, darling. It distracts from the now." I can, however, recognize the people and opportunities that made my time at Clarion one of such impact.
I joined Clarion my sophomore year for two reasons: 1. I had a free semester in my schedule and thought "school newspaper" would look good on college resumes, and 2. I figured it would allow me to meet more people around the school and actually know what events go on in the district instead of being completely oblivious, as I usually am. When I first walked into Mr. Helgeson's ground-floor classroom (back before we scored our own lab), I didn't realize I was entering a room that would harbor so many friends, memories and opportunities for me as a writer and a student.
Hard copy late nights are where I really fell in love with journalism. Sure, the Food Fridays, Slate News quizzes and chaotic staff meetings are fun, but nothing beats the feeling of finishing a print copy at 9:30 p.m. with only adrenaline and caffeine courtesy of David the Coffee Machine keeping us awake. After all the sweat and tears, and I mean that in the literal sense, we would have a finished project that is a physical manifestation of our hard work, collaboration and tenacity.
Thank you, Mr. Helgeson, for allowing me to be the "professor" of the classroom. You have shown me trust and respect in a way no other teacher has. While you are usually the butt of our jokes in the classroom, know that you mean so much to every student of yours. I am so PROUD to have you as my SPONSOR, even if I made all the presentations you use for lectures.
On Friday, May 29, I will walk across a makeshift socially distanced stage and receive my diploma. While I'm excited to start a new chapter of my life, I would be lying if I said it's hard for me to think that my days at RB Clarion are behind me. When I selected this elective to fill my empty semester and first shook Mr. H's hand, I never imagined it would be hard to say goodbye.
Just like my mom said at parent-teacher conferences, "Talk about a class that changed her life."
P.S. I am leaving Clarion with a typing speed score of 550 characters per minute (110 words per minute). Good luck to anyone who tries to beat that when I am gone.