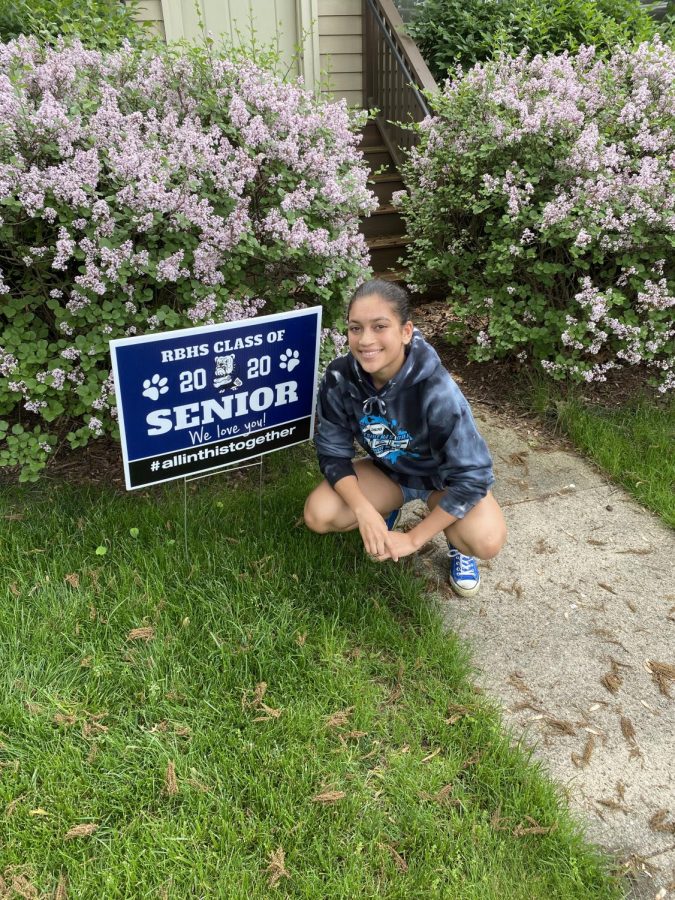 Taylor Kosiak
Throughout my years at RB, I have been lucky. I have been lucky to have found such amazing friends, to have had wonderful teachers, and to have found Clarion.
Sophomore year I enrolled in Clarion for an easy "A." I figured it would be an easy class and the promise of Food Fridays certainly played a role in my decision. Although my original intention was to coast through the class and leave with a boosted GPA, I became more involved. Within the first few days of class I knew this was something I wanted to continue. Throughout the year, Clarion became the best part of my day.
Joining Clarion was the best decision I have ever made, regardless of my original motives. Because of Clarion, I have met people I hope never to lose touch with, people who have changed my life for the better in more ways than one, people who have taught me so much in such a short time.
Like I said joining Clarion was the best decision I have ever made and truthfully I would not be the person I am today without that decision. Being able to talk to so many people and hear each of their stories and learn about their beliefs is an eye-opening experience. Clarion made me a better person. I learned so many things about life and grew as a person. My only regret throughout my four years at RB is that I wish I found Clarion sooner.
 Even though I was only a part of Clarion for three years, those three years have taught me so much about myself, my beliefs and what it is like to work with people in a meaningful way. Clarion showed me what a teacher can be and how much impact a single person can have on your life. So thank you Mr. Helgeson for everything you have taught me and everything you have done for our class. I hope you are PROUD of everything we have accomplished.
I never thought saying goodbye would be so hard. The past three years have been amazing. I have been lucky to experience such a wonderful community.