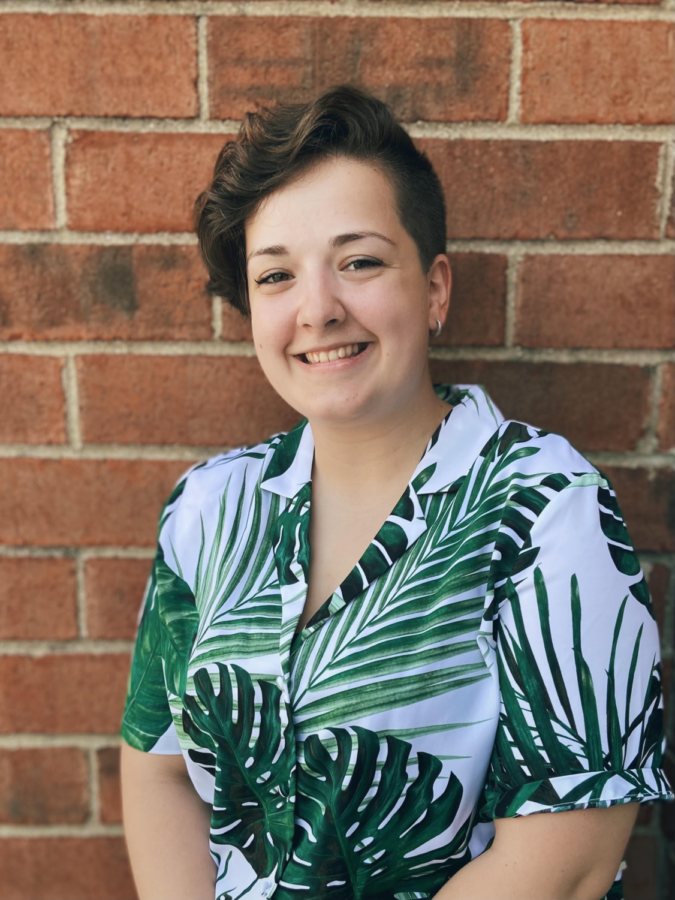 Katelyn Thurnall
Riverside Brookfield High School is honored to welcome Ms. Katelyn Thurnall, RB's newest Psychology and World History teacher. Previously employed at Lisle High School and Glenbard West High School, Thurnall is very excited to join the RB community. 
While originally drawn to RB simply because they were in need of a Psychology teacher, Thurnall knew immediately that this was the place for her.
"I really really loved the progressive, unique approach that [the Social Studies Department] had to teaching social studies. That initial interview is when I knew that RB was gonna be a great place that matched what I think a Social Studies Department should be," Thurnall said. 
Thurnall is very happy here so far. She is extremely impressed with the culture here at RB and has really enjoyed getting to know her students. 
"This has been one of the most actively involved, self-advocating groups of students I have ever worked with, and that has been a really nice thing to see," Thurnall said.
Thurnall's passion for the social sciences makes her a perfect fit for her new role at RB. Her excitement for the subjects she teaches shines through in everything she says and does.
"I love social studies because it's so human. You learn so much about you, and who you are, and where you came from," Thurnall said. 
While she is passionate about both subjects she currently teaches, she is especially eager to be teaching psychology. 
"Psychology is my first and foremost love in social studies. It's my all-time favorite subject to teach because the kids get really excited about it," Thurnall said, "and I think it's hard not to get excited about psych."
Thurnall's passion for teaching is palpable. She was inspired to become a teacher at the age of 12 when she helped a classmate to understand a difficult concept in her seventh grade English class and has never looked back.
"When you see that someone gets something, their entire face changes. They get confident, and their eyes light up, and they're like, 'Oh! Yeah! I got it, I got it!'… So that moment was when I was like, 'Okay, I love this feeling of helping somebody else get something.' It's really rewarding," Thurnall said.
This year, alongside Ms. Marquez, Thurnall is also co-sponsoring the RB Gay-Straight Alliance (RBGSA). She is very excited to connect with students outside the classroom and to get the chance to see them in such a different way than she does while teaching.
"I'm looking forward to the opportunity to get to know students and be an advocate for students," Thurnall said. "Folks can come to me for anything… if they have an interest in psych or an interest in RBGSA, my door is almost always open."