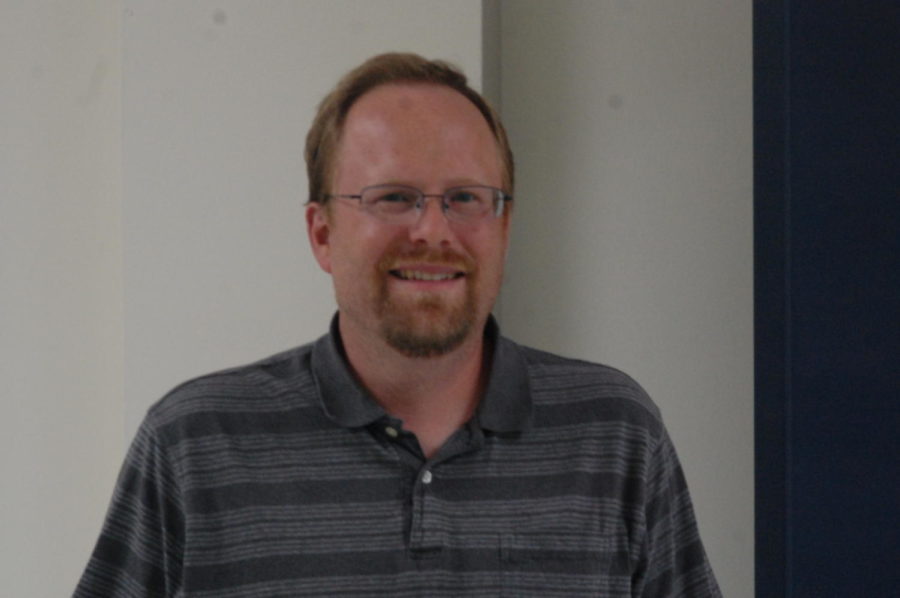 Earl Baum
Earl Baum was hired as an academic support aid at the beginning of the 2022-2023 school year, and hopes to help students while assisting in tech for RB's plays and musicals.
Although his role as an educator started this year, Baum has been a part of the school's theater program since 2016, where he has held the position of auditorium manager. 
"I was already a part of the RB community, having worked in the theater here since 2016, and I wanted to be around the theater department more, and becoming an instructor here helped me get a little more in the theater as well," Baum said.
Being an academic support aid, Baum works with students to help them stay on track with their work while creating a positive environment where they can get it done. "[My position focuses on] helping the students get homework done, make sure they're not missing assignments, getting them the help they need, and teaching them executive functioning lesions, which means getting them organized and getting their thoughts planned out," Baum said.
Baum hopes to help students in the classroom while also providing new and interesting experiences for the RB theater this school year.
"[My current goal is to] help the students that I can in here [as academic support], and to put on good shows in [the theater]," Baum said.
Baum was drawn into the RB community because of the positive energy which the school fosters. He is excited to be involved and contribute to the school's environment.
"[I'm excited] to be around more. It's a good community, it's very welcoming and just a great community to be around," Baum said.