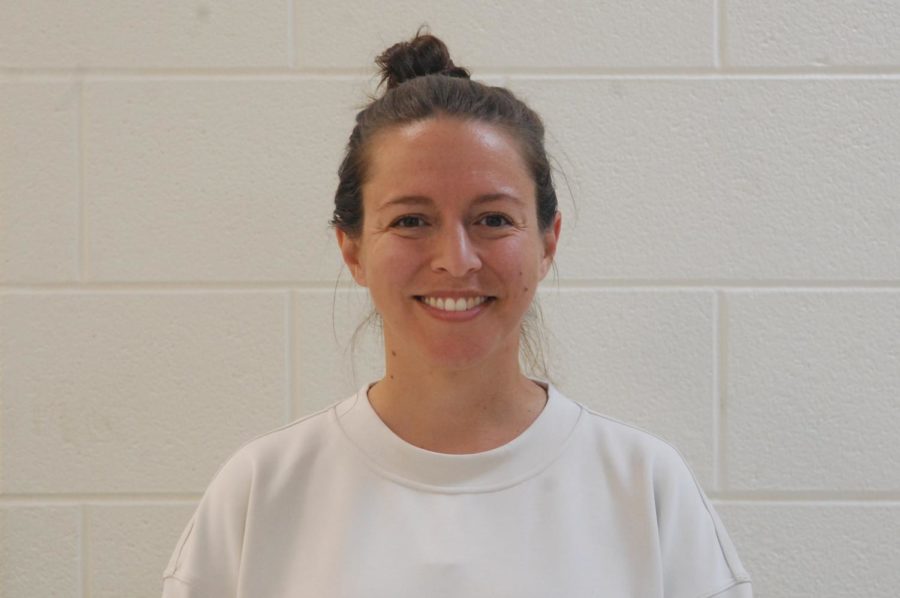 Laura Turk
Laura Turk, new to the Riverside Brookfield High School staff this year, is eager to get to know students and staff. Turk can be found teaching drawing, ceramics, and health classes as she begins her 13th year of teaching.
Before coming to RB, Turk worked at Proviso East High School. Having known about RB for a long time, Turk is ready to be a part of the school community and make new connections. One of the most appealing aspects of this opportunity for Turk, is that it will allow her to work with students and create a deeper connection with them over time.
"I really wanted to find a school that I could stay at long term, and I've always known about RB and I was able to volunteer as a coach last year for the track team, so I was able to meet some really wonderful, helpful, exciting, teachers and coaches and I'm really excited to be here," Turk said.
Although she appreciates all the different interactions that come along with the position, Turk finds it a priority of hers to create connections with her students. Turk finds the interactions she has in the art pit unique, because unlike when she teaches health, she has the opportunity to watch the growth of students over their years at RB. 
"I love working with kids and seeing how they grow and develop, and art is a cool space where you get a mix of freshmen through seniors and you get to see how students interact differently with each other at different times," Turk said. 
When not teaching, Turk also enjoys her time as a coach. At RB, Turk is an assistant girls track and field coach specifically for distance running. She enjoys watching athletes grow and bonding with them over their love for the sports.
"Sometimes you get an athlete across four years, and you get to work with them closely year after year… it's just great to be a part of their process," Turk said.
Turk has been assimilating well, and she shares that one of her greatest tools has been interacting with faculty. Turk is appreciative of all the warmth she has received since coming to RB. 
"Faculty is a great resource, the art department has wonderful teachers and great students that are making awesome projects and doing great things so my greatest tool right now is everybody has been so helpful and friendly and willing to support and really welcoming, just really good vibes," Turk said. 
One of Turk's goals for this year is to get more students involved in the art department. Most importantly, Turk feels passionately about working with her students to help them grow as an individual. 
"I'm excited to teach here, get more students enrolled in the art department, taking more classes, seeing more work," Turk said.