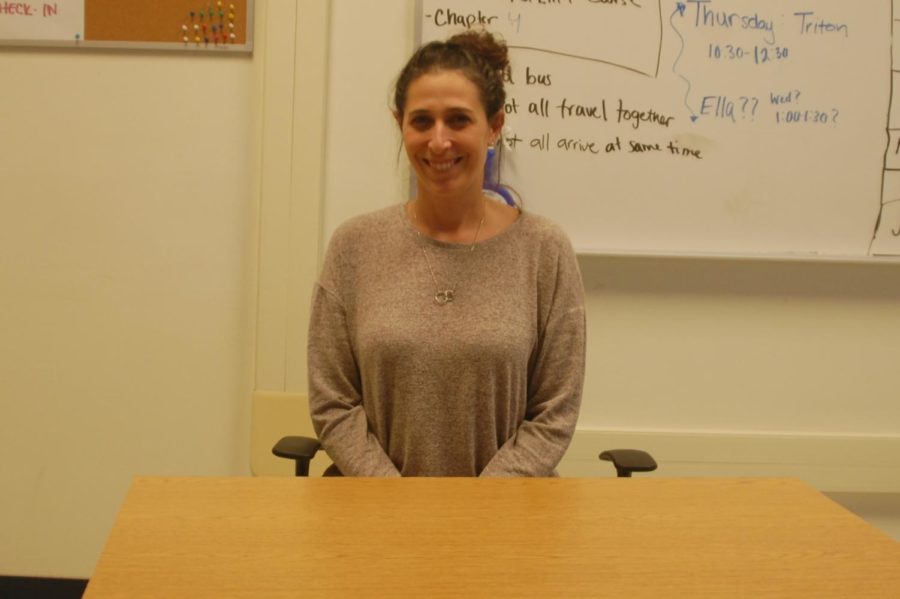 Tricia Schroeder
Tricia Schroeder makes her return to Riverside Brookfield High School and hopes to help students in Special Education prepare for college life. Since Schroeder attended RB, she wanted to carry on with her career by teaching at the school that fostered her love of education.
This is Schroeder's eighth year teaching and her first year at RB. Before starting at RB, she worked at both Hinsdale Central High School and Heritage Middle School as a transitional teacher for the Special Educational Program.
"I left my job willingly, I was looking to move into a high school position. It took a while before I felt like I was ready to change things up," Schroder said.
Schroeder studied at Northern Illinois University for her undergraduate degree and went to Aurora University for her masters degree. Using her degree in health and physical education, Schroeder's students taught prior to her position as a transitional teacher. She worked with teacher and athletic trainer William Frey in the wellness department. After teaching with Frey, she was certain that she wanted to be teaching back in high school.
"I grew up in the area so it's nice to be back. Now working at RB, I see some of my old teachers that I used to have as a student here," Schroeder said.
Working as a transitional teacher, Schroeder leads many outings that help teach kids in the Special Education department different skills.
"I like that everyday is different in the transition program, and we get to do a lot of community outings," Schroeder said.
Schroeder previously coached the RB cheerleading team and is now the head varsity coach. Schroeder enjoys her time at RB and hopes to continue to make her students happy while watching them learn and grow.
"I'm so happy to be back as a Bulldog," Schroeder said.