Should she stay or should she go?
If I Stay is a heart-wrenching read.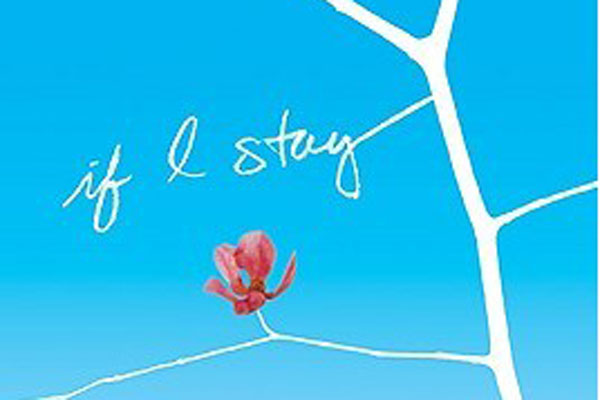 If you're looking for a fresh perspective on a teenage life look no further than If I Stay by Gayle Forman. Mia Hall is a seventeen year old cello prodigy. She, unlike most young people these days, has an amazing relationship with her immediate family. But she has a big choice to make about college. Does she stay in her small Oregon school or does she stay true to music that has brought her lots of success by attending Juiliard?  If she goes she leaves her family and Adam her long term also musically talented boyfriend behind.
 But on a February snow day life takes a turn. A car crash leaves her family dead and her in severe condition. Told in flashbacks and her being in a state kind of like an "out of body" experince Mia explains her life up until that point. Mia doesn't have many choices left. As the reader follws Mia through her journey of life and death, you see what she'll have to go through if she chooses to stay or the implications if she leaves.
I loved this book. If you're looking for something to get your mind off of tons of tests and stress this is a go to. It's a fast read that will make you think about what you would do in Mia's situation. It relates to anyone and her story is heart-wrenching.
If you find this read fascinating "Where She Went" is the sequel.