GUIDE: Get to the big screen over break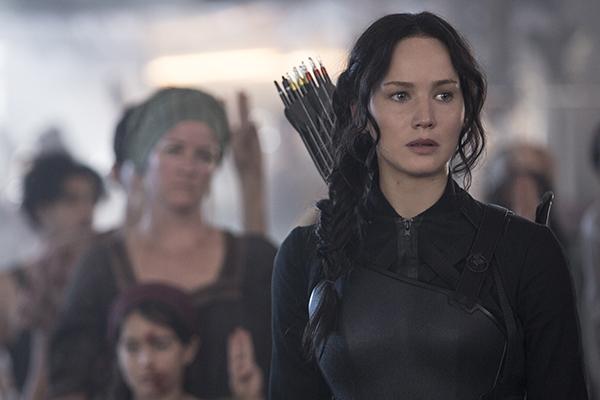 Into the Woods
Release Date: December 25
Rated: PG
In this Disney produced family oriented fantasy; a witch plots to teach lessons to the characters of popular children's tales which include Little Red Riding Hood, Cinderella, Rapunzel, and Jack and the Beanstalk. This star studded cast includes Meryl Streep, Johnny Depp, Anna Kendrick, Chris Pine and Emily Blunt which will certainly never leave a dull moment on the screen. These old fashioned tales are given a modern twist that not only makes it fun for children, but for their parents as well who have grown up with the classic tales themselves. This holiday season, Into the Woods can absolutely be seen with family, but may be a little too childish for the average teenager.
The Interview
Release Date: December 25
Rated: (Not yet Rated)
With Pineapple Express duo Seth Rogen and James Franco pairing up once again, this action comedy follows Dave Skylark (Franco) and his producer Aaron Rapoport, who run the popular tabloid show "Skylark Tonight". Once they discover that the Korean dictator Kim-Jung Un is an avid watcher, they set up an interview to legitimize themselves as actual journalists. However, the CIA intervenes and through misfortunate events, the two most unassuming for the job are designated to assassinate Kim Jung-un. This riotous story is one that will catch a few laughs and cringes at the same time but certainly isn't one for the kids to watch. However, this film is one that a crude teenage boy would watch with gusto.
Annie
Release Date: December 19
Rated: PG
In the modern day reprisal of the 1982 classic, Academy Award nominee Quvenzhane Wallis plays Annie, who's "hard knock life" attitude is what allows her to survive on the streets of 2014 New York. She lives in foster care of none other than the horrible Ms. Hannigan (Cameron Diaz), but everything changes when Will Stacks (Jamie Foxx) the new mayoral candidate takes Annie in as a shrewd publicity stunt. Stacks and his associates assure Annie that Will is her guardian angel, but with her bright outlook on life it may indeed be the reverse. This movie is great for those who loved the first one as well as families in general. Like Into the Woods however, it may be a little too childish to enjoy possibly with your significant other.
The Hobbit: The Battle of the Five Armies
Release Date: December 17
Rated: (Not Yet Rated)
In this sequel to The Hobbit: The Desolation of the Smaug, Thorin Oakenshield (Richard Armitage) sacrifices all in conquest for the Arkenstone, despite Smaug's fury and Bilbo's (Martin Freeman) trials to make him see reason. The fate of Middle Earth hangs in the balance and the races of Men, Elves and Dwarves must decide to band together as one or fizzle to their impending death. Being that this is the final of the three movies in the Hobbit trilogy, it will certainly gather a lot of attention at the box office and for a good reason; these movies are unreal. With phenomenal CGI and other visual effects, this movie will be fun to see (as a guy) with your buddies but might not be exactly what the ladies are looking for this holiday season.
Big Eyes
Release Date: December 25
Rated: PG-13
Directed by the ever so bizarre Tim Burton, Big Eyes is the biographical account of painter Margaret Keane's (Amy Adams) unbelievable success in the 1950's. This story is a rollercoaster as it becomes a battle between her and her husband Walter (Christoph Waltz) for the credit of the coveted pieces of art. While Walter Keane is taking all the credit, no one realizes that it is his wife who was the real genius behind the paintbrush. This drama is a great history piece on a women who many may have never even heard of (especially us teens) and it could definitely be an interesting movie to either see with the parents or a significant other.
The Hunger Games: Mockingjay, Part 1
Release Date: November 21
Rated: PG-13
In the highly anticipated second film of the Hunger Games saga, the story picks up with Katniss (Jennifer Lawrence) awakening in the complex of what is the supposedly destroyed District 13. District 12, her home, has been utterly destroyed and Peeta Mellark (Josh Hutcherson) is now subservient to President Snow. Katniss soon learned of the rebellion spreading all throughout Panem. This rebellion is one that will need her expertise in turning the tables on Snow. As always it will be fun to see Jennifer Lawrence on screen, as well as heart throb Josh Hutcherson, and for that reason alone tickets will sold by the millions. This holiday season Mockingjay, Part 1 will be a great movie to catch with family, friends, or significant others.
The Gambler
Release Date:  December 25
Rated:  R
In this thriller, literature professor Jim Bennett (Mark Wahlberg) leads the secret life of a high-stakes gambler. Bennett goes as far as borrowing from a gangster and offering his own life as collateral. Bennett pits his creditor and gains the attention of Frank (John Goodman), a rather fatherly loan shark. Meanwhile, a relationship with one of his students progresses (Brie Larson), and Jim must risk everything to his name for a second chance. This movie will certainly have you on the edge of your seat. The movie although probably mostly enjoyed my guys, is for the most part gender neutral. If anything, it could be a nice suspenseful date night.