American Beauty/American Psycho barely budges the needle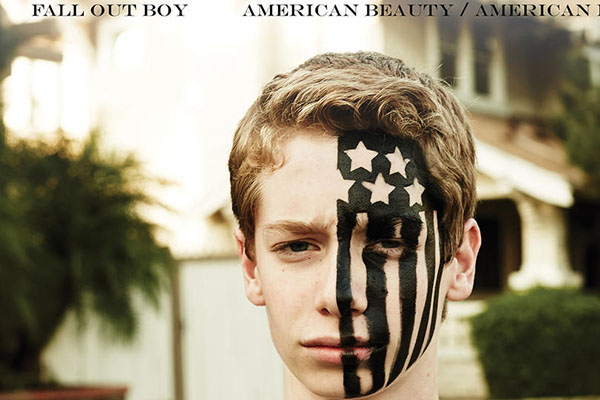 Fall Out Boy came out with their sixth album January 16, 2015 and it was another hit. It was their third album to make it to No. 1 on the U.S. billboards, along with Infinity on High and Save Rock and Roll. This album does not fail to deliver to those standards either. The album features 11 songs and is a total of 39:01. four song were released before the album came out as singles, leaving the album with a grand total of 7  new songs.
I've been a huge Fall Out Boy fan for years their music is one of my favorite things to listen to. I've listened to all their previous albums and haven't had a single complaint. Yet this one seems to fall a bit short in my opinion.
Don't get me wrong I enjoyed this album a lot but when you compare it to other Fall Out Boy albums it just doesn't hold it's own weight. The fact that just about a third of the songs on this album being released as singles kind of turns me off toward it at the start. If I'm going to pay for a brand new just released album then it should be full of brand new just released music. Some of the songs were released very close to the album coming out and that is even worse.
The second thing that I wasn't really fully sold on the new songs I heard either, it seemed like the best songs had already been released as singles. If you look at the album as a whole though as if you were hearing all the songs for the first time they'd be great. That's what leads me to have such mixed feelings. The music is good but the way they released the album was terrible. Centuries is probably my favorite from the album and that came out months ago.
I'd say if you keep up with their music and have listened to the singles that have been released then there isn't a huge rush to buy the album but if you haven't heard any of the songs on there you'll really enjoy it and need to buy it as soon as possible.