Pokemon of the Week #12: Stakataka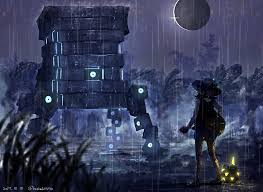 Welcome back fellow Pokemon trainers! This is Pokemon of the Week!
As you already know, Pokemon of the Week's goal is to inform you on Pokemon you may encounter on  your travels. This week's Pokemon is Stakataka, the Rampart Pokemon.
This Pokemon's national pokedex number is #805. As a rock and steel type, it has potential I wish to obtain when I return back to the Alola region.
Pokedex entries state on it that "It appeared from an Ultra Wormhole. Each one appears to be made up of many life-forms stacked on top of each other."
Now, since us over at Pokemon of the Week have never talked about an Ultra Beast before, let us quickly brief you on these Pokemon.
Found in Ultra Space and sent to invade Alola due to the actions of Lusamine from the Aether Foundation, these Pokemon are, like what Deoxys is considered, aliens. Ultra Space can only be accessed from an Ultra Beast itself, such as Solaego and Laluna.
Now that we've got that all cleared up, let's discuss this specific Ultra Beast. It has the ability Beast Boost, which when it makes a Pokemon faint raises it's dominant status, just like every other Ultra Beast discovered.
The Pokemon does not evolve, though it still has a pretty good chance of surviving.
Not much is known about this Ultra Beast here at Pokemon of the Week in Kanto. But that's all we have time for this week in Pokemon of the Week!