The Shift in Country Music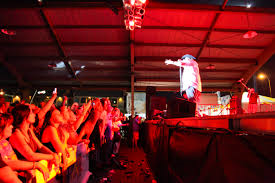 The tradition of rhythmic country recitations primed such outsized personalities such as Toby Keith, Trace Adkins and Big & Rich to begin drawing on hip-hop influences. Country rap began to form as a genre when Bubba Sparxxx and producer Shannon "Fat Shan" Houchins created Sparxxx's in 2001. The trend continued in 2005 when country artists Big & Rich introduced "Cowboy Troy"  released by Warner Brothers, which reached #2 on the Billboard's Top Country Album chart. It spawned a reality show of viral videos and a thriving fringe scene, along with the traditional measure of country success and chart-topping singles. This current trend was preceded by over half a century of talking-blues-style recordings, from Charlie Daniels' "The Devil Went Down to Georgia", to Johnny Cash's "A Boy Named Sue." Country rap took upon its own genre known as "Hick-hop" music, attracting thousands of fans.
The adding of hip-hop to country music has changed how artists are now singing. According to Saving country music, If you're a male performer in country music, "you may no longer have a choice." "If you want to see your singles and records reach the top of the charts, if you want your songs played on the radio, and if you want to be in contention for the big awards, you better add some hip hop elements into your music." As time has passed, the country music industry has evolved.
Adding Country to Rap sounds a little different, making them believe that the two genres don't fit each other. Others believe it's going against what country originally was and is known for. The truth to the matter is, "Hick-Hop" doesn't have a substantial change to country music. The songs sang by various artists like Jawga Boyz and Colt Ford still take on old fashion country music style. Each song tells a story about their personal lives and experiences they've gone through with the help of modern beats. Johnny Cash and Charlie Daniels as they incorporated their life into their own similar to songs.
Country Rap aka "Hick-Hop" is a new way for many who like hip hop, to experience country. It's a different approach to get many to understand their music and story about who they are through a style that attracts most people. It catches the younger teens attention, which will keep country alive.