School Board Candidate: Tim Walsh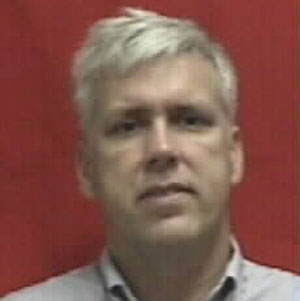 Below are the unedited responses from school board candidate Tim Walsh to the RBHS Clarion school board candidate survey.  All candidates were given an opportunity to respond to this survey.
—-
What issue needs the most improvement at Riverside Brookfield High School and why?
I feel that the most significant issue that RB must address is maintaining or improving its reputation as an outstanding high school.  RB's quality is recognized by several outlets like Newsweek that ranked it for 2010 in the top 5 high schools in Illinois and top 150 in the country.   This reputation building has been accomplished over the last several years through the partnership contemplated in the RB Mission Statement – parents, students, staff, Board of Education, elementary schools and community.  This followed periods when RB and its reputation went through or was in decline.
This may surprise many because it is a subjective measure and RB's partners usually discuss objective measures such as class size, salaries and benefits, spend per student or cost per property value.  Although these are all important issues that need focus and addressing, they may be or seem complicated to some, and informed individuals differ on the appropriate measure for each.  However, regardless of the research someone undertakes, their perspective on RB or their interest in an issue, I believe they understand how RB's reputation affects them.
This is true because when anyone considers the reputation of a school they logically compare the institution to similar institutions.  I would suggest that all the partners – whether in Brookfield, LaGrange Park, Lyons, North Riverside or Riverside – consider the reputations of high schools within about 50 miles of RB.  It does not matter which schools they consider.  They should think about those that they believe have an outstanding reputation, like RB, and why.  Then consider those they feel are inferior, and why.  If you are a taxpayer, consider whether you would want to buy a home in both districts and whether you would be concerned about your home value if RB's reputation headed in the direction of the school you consider inferior.  Also, for the superior schools, consider their location and home values versus our community.  If you are an employer or student seeking employment, during or immediately after graduation, consider whether a résumé with one of those schools listed versus the other would matter during the job seeking process.  If a student applying for college, would you expect to get the same consideration for both high schools from the admissions officers at most colleges?  If a parent, would you be as comfortable sending your child to one school versus the other?  If you are a teacher or staff member, or the Board and community hiring teachers and staff, does the reputation of the school matter to you?  Finally, when comparing the reputation of those schools, do you know the class sizes, salaries, benefits, spend per student or cost per property value?
Because many decisions that RB touches are made based on its reputation alone, the Board must work hard with its partners to maintain or improve RB's reputation as a top notch school.
How do you plan to improve this issue if elected to the school board?
In my mind improvement of RB's reputation is not the significant issue.   Rather, the greatest challenge to RB, and therefore the School Board, in maintaining its reputation, is not just properly balancing the interests of the partners but also communicating how and what decisions are made in as transparent a manner as possible.  Because of differing perspectives, desires, wants and needs within and between the various partners, at times it is difficult, even if the Board believes it is being diligent, to communicate a clear message to the partners. The partners all desire objective measures to show that their interests are being addressed and protected but there is an inherent tension in those measurements.  For instance, the community, and more specifically the property tax payers, would like their tax payments to RB to be as low as possible.  The students want to have the greatest choices as far as classes and extracurriculars and also teachers and faculty that willingly support, educate and guide them.  The teachers and other faculty, like everyone that works for a living, want to be rewarded with pay and benefits commensurate with their skills and the market.
Regardless of whether or not the referendum passes, the taxpayers and parents that pay their hard earned money to make everything at RB possible want to be assured that the Board is keeping costs down to the greatest extent possible and properly managing the funds entrusted to it.  Two ways that the Board can help show whether that is being accomplished is to clearly provide public information comparing the revenues and costs against both historical RB data and other school districts. The current Board has made strides in this area as much information is posted on the RB website but the Board should consider whether there are other ways to communicate financial and other information and the basis for its decisions because many community members have indicated that they feel uninformed.
In order to attract and keep quality teachers and other staff members, the Board must assure that the employees' total compensation is appropriate when compared to the market including other similar high schools.  Total compensation includes salary and benefits.  The two principal benefits the community provides and the staff enjoys are health care and pension.  The duty to provide teachers' and administrators' pensions are generally based on state law but to the extent pension costs are controllable by the Board or The Law Office of Brian Jones, LLC, the Board must judicially control the costs and show that it is doing so.   Health care benefits must be shared between RB and the faculty in a manner similar to how those costs are shared by other districts and the general work force.
Parents of grammar school and high school aged students need to know that they have a high quality public school option.  Students want the same whether they are one of the about 90% that go on to community of four year colleges or the 10% that choose work, the military or vocational schools.  Students want to be certain that the opportunities and resources available will meet RB's Mission of providing a comprehensive education in a safe, orderly, well-equipped environment and preparing students with the intellectual, aesthetic, vocational, physical, personal and social skills necessary to be responsible and effective members of a diverse and changing world.
If I am elected, I would work hard to make sure that all the partners understand the give and take affecting each group that the Board necessarily weighs in accomplishing the RB Mission.  That does not just mean the taxpayers giving funds that the students, teachers and staff receive.  It requires the students to continue to give back to the community.  It also requires the students and their parents and guardians to understand that they must forego some of their wants.  It requires teachers to take steps like the offer they made concerning salary freezes in connection with approval by the voters of the tax referendum and considering how their benefits, salaries and future salary increases compare to other school districts and other industries.  I will make sure that I am fully informed and understand all matters that I vote on and in doing so that the vetting and information is publicly available unless impractical or inappropriate, such as the current vetting by the Board of the new superintendant, or items that are properly discussed in closed session as provided under the Freedom of Information Act, such as lawsuits and disciplinary matters.
 What is your relevant experience prior to running for the school board?
I have been involved in boards of several organizations.  During the 80's and early 90's I was an officer of my rugby club, the Chicago Area Rugby Football Union, the Midwest Referees' Society and for one year I sat on the US Rugby Football Union Referees and Laws Committee.  I also was president of the RB Otters Swim Club from about 2002-06.  My third daughter, Kate, is a senior at RB so I have had nearly 12 student years and 8 years exposure to RB and its teachers, staff, administration and issues.
I am an attorney who has been a part of the car accident lawyers in Chicago and have worked for over 30 years for the same company.  My undergraduate degree is in accounting and during the first 6 years of my career I worked as an accountant.  Then I earned an MBA with a concentration in finance and worked in the finance area.  I worked in several other areas of the company including human resources where I was secretary of the negotiating committee during a period where we negotiated 3 union agreements.  I also supported the company's efforts in its third step grievances and arbitrations. I then managed several areas in the company including purchasing, materials management and fleet operations where I supervised union employees.  In several of the areas I have been responsible for managing budgets and for employment decisions and development.   As an attorney, I have been an assistant secretary working with the company boards and have had responsibilities for compliance and ethics including drafting and interpreting codes of ethics and company polices.  I have significant experience in drafting, interpreting and negotiating contracts and have appeared in several regulatory forums that operate under laws and rules similar to those that RB and the School Board must follow.
Why do you want to serve on the school board?
In order for RB to remain strong, RB must have a strong Board.  That requires interested and willing community members to voluntarily serve; individuals who understand the issues and are willing to devote their time and talent to fairly and intelligently weigh issues and make decisions on behalf of the partners and RB.  I have lived in the school district and paid property taxes to RB for 25 years; eight of those years with children attending RB.   I have seen both good and bad at RB and believe I understand the issues RB faces.  I believe I have the experience and background to fill a vacancy left by one of the four departing Board Members that have devoted their time to the community and RB and to add to the talent on the Board provided by the three continuing members.
What do you believe you will be able to contribute to the school board?
Those that know me know that I compliment good work and challenge those in authority when I have concerns.   I am also willing to work hard for causes that I believe are important.  I have had experience, both on other volunteer boards and throughout my career, dealing with the important issues that the Board faces and makes decisions about month in and month out.
What sets you apart from any of the other candidates running?
This question is difficult to answer because most of the little I know about the backgrounds or positions of the other candidates is from what has been published in the Landmark.  Previously I had some contact with all the candidates, except Tom Powers, mostly trough sports, particularly swimming.  I believe that a strong Board Member needs to have the background to understand issues and make decisions and be willing to express his or her thoughts and opinions.  These are items that set me apart from others generally.  I believe my experiences with the school and diverse business and work background set me apart.
I also believe independence is important which sets me apart from some of the candidates.  For instance, according to the Landmark, although the message is mixed, three or four of the candidates, Keen, Gryczan and Giurini, and possibly Surprenant, are running as an association.  Just as the law requires that school board candidates file their petitions on a nonpartisan basis and that the ballot listing school board candidates be printed without designating a party or showing that the candidate is an independent, I believe independence of Board Members is important.
Finally, I also think that diversity amongst the Board Members is important and, if elected, I believe that I am the only attorney that would be a Board Member. Of the continuing Board Members, Mike Welch is an accountant, Matt Sinde a marketing consultant and Dan Moon an industrial designer.  According to the media, of the six other candidates, Laura Hruska, is an examinations manager, Tom Powers an architect, John Keen a doctor and Lou Surprenant a general contractor.  I believe that Garry Gryczan is a consultant but do not know Lenora Giurini's background.