Thankful for Thanksgiving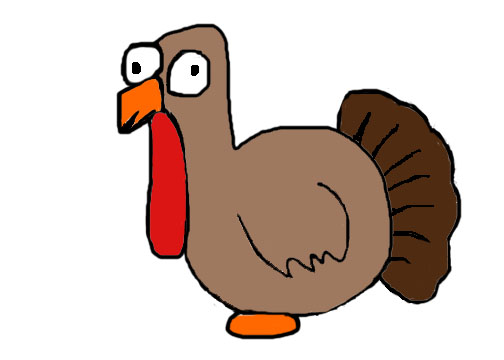 Thanksgiving is a holiday filled with family, festivity, and of course food. Everyone has their favorite dishes, and different things they remember when thinking about Thanksgiving. Thanksgiving is a personal favorite holiday of mine, for two reasons; family, and food.
Turkey is generally accepted as the star of the Thanksgiving meal. Personally, passing the plate filled with carved turkey separated by light and dark meat represented the start of our family feast. Before we dig into the main course, we have to prepare the turkey to warm up the house and our appetites. Although my family and I enjoy a family recipe, this herb roasted turkey seems delicious.
For me, stuffing might just be the first dish I think of when thinking of Thanksgiving. There are many great box mixes that I have personally enjoyed. Recently, we have started passing a White Castle Slider stuffing around the table to dish out next to the turkey already waiting on my plate.
The next dish that comes around the table during my family's Thanksgiving feast is a some sort of a potato dish. These may include mashed potatoes, herb roasted potatoes, or au gratin potatoes, which are sliced and baked cheesy potatoes. Potatoes have always been one of my favorite parts of our Thanksgiving meal. Mashed potatoes can be made from boxes at your local grocery store, but nothing beats the taste of fresh, homemade, buttery mashed potatoes. My favorite dish, even outside of thanksgiving, is by far au gratin potatoes.
Cranberries are definitely a must have when it comes to my families feast. This orange cranberry sauce has been a favorite dish every year at my Thanksgiving. The sweet, fresh taste provides a contrast to the savory flavors brought to the table by the rest of the food. Looking back, cranberries were always the first thing on my plate, and the first thing to be eaten off my plate. These are classic and will never grow old to me.
The first thing I think about when thinking of pumpkin pie, is always completely covering my slice with cool whip. My cousins and I would have whipped toppings all over all lips and mouths while digging into the creamy pumpkin pie that my aunt typically made from scratch.
Thanksgiving is an amazing holiday adored by many. It can be easily overshadowed by the upcoming Christmas spirit, but everyone has Thanksgiving traditions that bring back memories and excite them for the arrival of the epic feast and family time.