Traditional turkey?
Hang on for a minute...we're trying to find some more stories you might like.

Thanksgiving is tomorrow and most of us will be with our families celebrating. In many cases, relatives from both far and near come together and have a feast. However, not all people have this type of tradition. Some are satisfied by just eating something as simple as a sandwich and chilling out.
"I'm probably just gonna order a pizza and watch some football. There are going to be some huge games this year. Actually, the Lions and Vikings are fighting for first place of the NFC North," Senior Charlie Lynch said.
Though some pizza and football games are all that are needed to satisfy Charlie, that is not the case for everyone. Most people will be getting together with their families and enjoying a classical dinner that usually consists of turkey and lots of side dishes.
"My family and I usually get together at my grandmas house. I think this year me and my mom are in charge of bringing the stuffing. I'm really looking forward to my grandma's homemade cooking," said junior Michael Vilumis.
About the Writer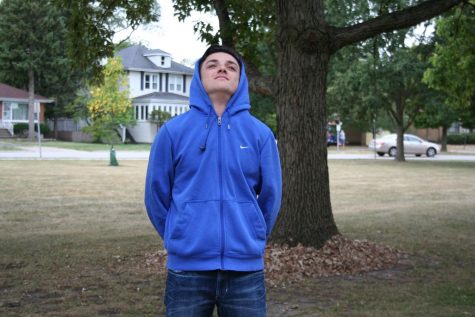 Dylan Drews, Staff Reporter

Drafted by the Chicago Bears in the second round of the NFL draft, I looked to make an immediate impact. I'm the fastest player that this team will ever see. I played for the Bears for eight years. I am still the only player ever to return the opening kickoff of the Super Bowl for a touchdown. Unfortunately, after eight great years of my life, some ex- CFL coach named Marc Trestman came in to take over for coach Lovie Smith and got rid of me. I looked around for a while and got an offer from the Atlanta Falcons. While playing for the Falcons, I broke the record for most return touchdowns of all time. Unfortunately, half way through the next season I was cut by the Falcons. I was then picked up by the Seattle Seahawks. I had some really good returns but we ended up losing in the playoffs. After that season, the Seahawks released me and I am now a free agent.