Keep it simple and stylish this Valentine's Day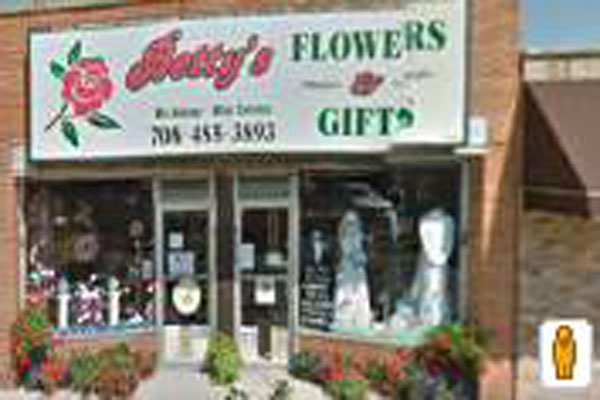 Valentine's Day.  You love it or you hate it.
You might be someone who doesn't go a year without a valentine or you could be one of those people who looks at it as another excuse to eat chocolate. But whether you love it or hate it, if you are with someone who loves it, they are expecting a little something on this Hallmark holiday.  Don't drive yourself crazy thinking about what to get that special someone.  Simplicity never goes out of style.  Remember that it's the thought that counts.
Advice for the Fellas
As clichéd as it may be, you can't go wrong with flowers.  Girls LOVE flowers!  And no, they don't have to be roses. Therefore, when you are standing at Betty's Flowers and Gifts, Shamrock Garden Florist, or another local flower sore, don't freak out.  The employees know exactly what they are doing and will make sure that you have a beautiful bouquet by the time you walk out.  Do think outside of the box, there are lots of amazing gifts for women.  While roses are romantic, don't feel restricted.
Chocolate is also never a bad thing, but make sure you are aware of your special someone's allergies.  There's nothing worse than opening a box of Fannie May pixies and realizing that your beloved is allergic to pecans and cannot eat them.
Advice for the Ladies
Ladies, guys aren't as big on Valentine's Day and it might not be as simple as a bouquet of flowers; however they like candy too! Find out what will please your guy's sweet tooth and head on over to the store. Be creative and get them an assortment of things. Who said you had to be extravagant on Valentine's Day?
Or find a happy medium between the two of you. Rather than gifts, just go get Starbucks and pop in a movie.  There's plenty of things the two of you can do, whether it's the movies or going downtown for the day. You can also use it as an excuse to get dressed up all nice, but call ahead!  Restaurants are extremely busy for Valentine's Day.  Don't get stuck in a 30 minute wait.
Just keep in mind, even though it's a holiday, it doesn't have to be about the presents.  Just be together for the day.  Keep it simple and enjoy one another's company.
Betty's Flowers & Gifts
9138 Broadway Avenue
Brookfield, IL 60513
(708) 485-3893
bettysflowers.biz‎

Shamrock Garden Florist Ltd
18 East Burlington Street
Riverside, IL 60546
(708) 447-4612