Weird of the Web: Eel Slap
Hang on for a minute...we're trying to find some more stories you might like.

What is it?
It is exactly what it says it is – slap someone with an eel.  There is a man standing in front of a green background and you use your cursor to slap him with an eel.  That's it.  Slap him as slow or as fast as you want.  You can even go in reverse.
Why do you need to see it?
Who doesn't want to hit someone with an eel?  Maybe you've had a bad day.  This is sure to cheer you up almost immediately.  Or maybe you have some time to kill.  Either way, this is perfect.
About the Writer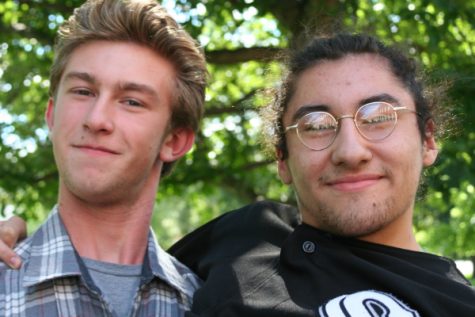 Nick Rogoz, Co Editor-in-Chief

After winning the World Polo Championship for the 25th straight year, Nick had to give up being the Michael Jordan of the polo world after he and his horse broke a combined 10,756 bones in a freak skiing accident. Devastated, Nick tried to find something else to occupy himself. He tried acting, dancing, Johnny Depp impressions, beekeeping, fighting bears, yodeling, doing bagpipe covers of 80's pop hits, and gardening. After many years of searching, he finally found his true calling, which was 3D printing life size Shia LaBeouf statues.

In reality, I am a junior at RB, and am on my second year with Clarion. I am a story editor this year, and can be reached at [email protected]