RB celebrates National Library Week April 11-15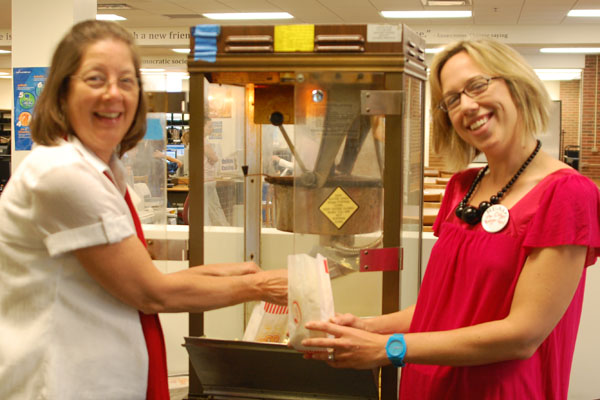 April eleventh marks the start of National Library Week. It is a week sponsored by the American Library Association in which public and school libraries are shown appreciation for all the things that have been accomplished throughout the year. RB has been an active participant in National Library Week for at least fifteen years and plans on continuing the tradition this year with the theme of "Character Counts in the Library".
The entire week is focused on bringing students and teachers into the library and showing them how important it is. The librarians have set up a variety of activities that will be going on during the week. On Monday, Wednesday, and Friday popcorn will be in the library and available to all. Students are allowed to take some during their study hall and teachers are also able to bring their classes down during the day. Thursday is "Read a Latte" and mini muffins and coffee will be provided. A teacher appreciation day will also be in place. They will again provide coffee and cake, while showering the teachers with the gratitude they deserve.
Librarian Alicia Duell said, "We have also created a new Facebook page to kick off the unit. By 'liking the page' a person will be entered into a raffle for a prize." The Facebook raffle is not the only new aspect the librarians have added onto National Library Week. They are also accepting random acts of kindness reporting to go along with the theme of Character Counts. If a student is caught doing a random act of kindness, they will receive some sort of prize.
Duell has explained that every year the usage of the library increases during National Library Week.  She said, "A lot of teachers rely on it and make sure to bring their classes down."