Keen, Walsh, Hruska and Gryczan win in close board race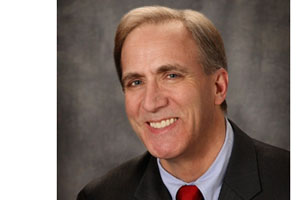 On Tuesday, April 5th the Riverside and Brookfield community took to the voting booths. Only four of seven candidates made it.  The top overall winner was Dr. John Keen. He won with 3,728 votes, 300 votes higher than the second place finisher Timothy Walsh.
The last two seats went to Laura Hruska and Garry Gryczan.  Tom Powers, who took  fifth place, trailed Gryczan by only a few votes. The ending results showed Gryczan winning with 60 more votes than Powers.
Keen and Gryczan ran as a team. They were seen traveling around Brookfield and Riverside on the weekends, talking to people door by door. Hruska and Walsh ran independently.
The new board will be seated on March 3rd. They have several tasks ahead of them. They must approve a budget that will work after the referendum didn't pass. They will also have to work with the new superintendent, Dr. Kevin Skinkis. One of the new board's biggest tasks will be mending the community divisions that were a result of the often divisive referendum campaign.