Lauritsen becomes new Best Buddies president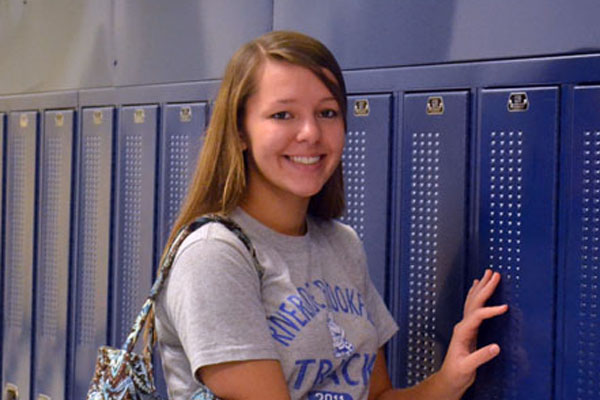 For the 2012-2013 school year, senior Olivia Lauritsen became the new President of the Best Buddies club at RB. After being a part of the organization for four years, she feels proud about taking on this new responsibility. While she initially felt nervous about the upcoming task, this feeling went away after attending a leadership conference over the summer. The conference helped her to understand what she needed to do to be successful.
"I am excited and confident about my new job" Lauritsen said.
After last year's record turnout of over 150 club members, Lauritsen hopes the number gets even bigger this year. With plans to make this year better than before, she is organizing an October event that she hopes to include more event buddies.
"The event should be fun and involve everyone," she said.
Moving forward, Lauritsen hopes to strengthen the club and see more Best Buddies friendships formed.
Lauritsen is a peer buddy herself.  A peer buddy actually has a buddy, unlike an event buddy who helps more with the organization itself.  Lauritsen understands that being a peer buddy is scary and that people may worry about the committment.
"I just hope that everyone gives it a chance and that they know you can always join, or quit if it is not for you," Lauritsen said.
Rather than pride in becoming president, Lauritsen said she was proudest of knowing that her buddy Jennifer was her friend.
"I love getting calls from her and knowing that she reaches out to me," she said.
Olivia and Jennifer are best buddies, and it shows because they both are great friends. As the new president of Best Buddies, Olivia shows that she is prepared for the challenges and commitment that is expected of her.